For State's Health, It's Report Card Time...
This article is more than 8 years old.
Your annual health report card is ready for viewing.  In this state of overachievers, you may not be pleased.  Your C+ is better than last year, but there is lots of room to improve.
Your evaluation shows progress in some areas:
Healthy Transportation Systems: B- (up from C) – The Legislature passed revenue measures to address the shortfall in funding for transportation and to improve the performance of state transportation agencies; it has not yet provided any long-term stability in financing. The state continues a promising start to healthy transportation planning.
*Food Deserts: C+ (up from C) – The state's Grocery Access Task Force has reported a new round of recommendations and legislation has been filed to establish a food financing program to support the development, renovation and expansion of supermarkets, farmers markets, and other retailers selling healthy foods within underserved communities; now action must follow.
*Health Impact Assessments: C+ (up from C) – Agencies and advocates are utilizing health impact assessments to make health goals a priority in policy-making but little formal action is under way to expand their use. More work needs to be done to educate and garner support in the development and business communities.
Health Literacy: C (up from I) – There are many ongoing initiatives to improve health care by addressing barriers posed by poor health literacy. Now the focus should be on successful implementation.
Public Health Funding: D (up from F) – The state created a $60 million Prevention and Wellness Trust Fund—the first of its kind in the nation and a major step forward—but funds have not yet been released. The state continues to underfund the Department of Public Health and key programs..
But one grade, in particular, pulled your score down:
Sugar Sweetened Beverages: F – Even though Massachusetts remains one of the relatively few states that grant favorable tax status to soft drinks, the Legislature refused once again to remove that preferential treatment in the 2014 budget, despite wide public support to do so. Legislation on the issue is still pending.
One of the authors of your report card, Allison Bauer — a program director with the Boston Foundation — says this score is really important because pediatricians claim that "if there's one thing that you can change to address the obesity epidemic, it is removing sugar-sweetened beverages from the diets of our young people."
Legislative leaders have said that during a year when there was a lot of pressure to increase various taxes, adding soda to items that could be taxed just didn't make the list.
The coalition that's delivering your health grade says your mediocre performance, overall,  has big implications for the state's economy.
"Anything that drives up costs has got to be a concern, and diabetes, which is still pretty much uncontrolled, is driving up those costs," says report author Tom Hubbard, a senior program director at NEHI.
Here's his argument in green and blue columns:

There's always next year.  Good luck!
This program aired on June 18, 2013. The audio for this program is not available.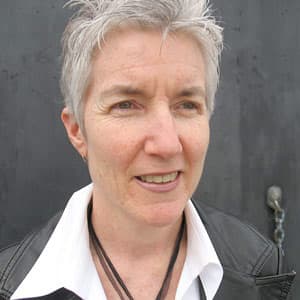 Martha Bebinger Reporter
Martha Bebinger covers health care and other general assignments for WBUR.