Study: Hormone Therapy May Not Hurt — Or Help — Menopausal Brains
This article is more than 8 years old.
Here's the good news for women on hormone therapy for menopause: A new study suggests it will not increase your risk of dementia or otherwise hurt your brain health.
Now here's the bad news for women on hormone therapy: It doesn't look like it will improve your brain health either.
I think of this as the period of the Great Shake-Out on hormone therapy. First came the Fountain of Youth period, with some doctors handing out estrogen and progestin like candy to women during and after menopause.
Then, about a decade ago, came seminal Women's Health Initiative findings that hormone therapy could carry daunting risks, including higher rates of heart attacks, dementia and cancer in older women.
Research led to a new hypothesis, the "Window of Opportunity" theory: That if women started hormone therapy earlier, more like in their fifties than in their sixties or seventies, they might reap benefits with fewer risks. For heart disease, there's extensive evidence that is indeed the case.
Now, the "WHIMSY" study — for Women's Health Initiative Memory Study in Younger Women — just out in the journal JAMA Internal Medicine, does seem to bear out somewhat the earlier-window theory when it comes to brain health. At least when it comes to avoiding harm.
Dr. Fran Grodstein of Brigham and Women's Hospital, who researches the long-term health effects of hormone therapy but was not involved with this latest study, wrote in a commentary accompanying the paper:
"Approximately 10 years ago, the Women's Health Initiative Memory Study (WHIMS) found that postmenopausal hormone therapy in older women caused nearly two-fold increases in dementia risk, worse rates of cognitive decline over time, and decreased brain volume on magnetic resonance imaging, compared with placebo treatment."
But the new study, which looked at over 1300 post-menopausal women who started taking estrogen in their fifties, found no such heightened risks after seven years.
It didn't find any brain benefits either, though.
Dr. Grodstein sums up:
"The most important point is that the original Women's Health Initiative, which looked at the effects of hormone therapy on brain health in older women, had found multiple ways ... that hormone therapy caused harm to the brain. specifically in older women."
The upshot of this new WHIMSY study "is that they now looked at the question in much younger women," and the results are "reassuring to women and doctors, in that they should not be very afraid of damage to brain health being an unwanted side effect."
Some researchers had hoped that hormones would actually improve brain health in younger women, she said, but the study did not clearly point to any such benefits.
"I would say, though," she added, "in contrast to heart disease, where there's a fair amount of evidence, for brain health there isn't remotely near that amount of evidence. So I'd say while WHIMSY didn't help make the point that it could be beneficial, we don't know yet. and more research is needed to determine whether hormone therapy near menopause might improve brain health."
I asked Dr. Grodstein to comment about the swinging hormone-therapy pendulum, and the annoyance that many of us feel when medical studies tell us first one thing and then another:
"It is incredibly challenging," she acknowledged, "and I think somehow, the public has to start recognizing that we're extremely complex beings, and in terms of the science, we're only slowly learning how our bodies work."
"Definitive answers are very hard to get...Hormones act on virtually every part of our body, and understanding the interactions, and why they lead to different things in different parts of our body, and even to different things in the same parts of our body as we age — it's unfortunate, and it's not a satisfying answer, but it's incredibly complex, and we're only slowly unraveling the details."
"What happens is that each study basically teaches us something new, and at the same time opens up ten new questions. So that's just something we all have to learn to live with. It's not a satisfying answer and it's no more satisfying for people doing the research than for those trying to apply it."
Readers? Do you feel your annoyance giving way to empathy? Any hormonal questions? Further reading:

Managing Menopause: Top Takeaways After Ten Years
Five New Rules Of Hormone Therapy For Menopause
Hormone Replacement Therapy 10 Years Later: Calls For 'Rational Use'
This program aired on June 25, 2013. The audio for this program is not available.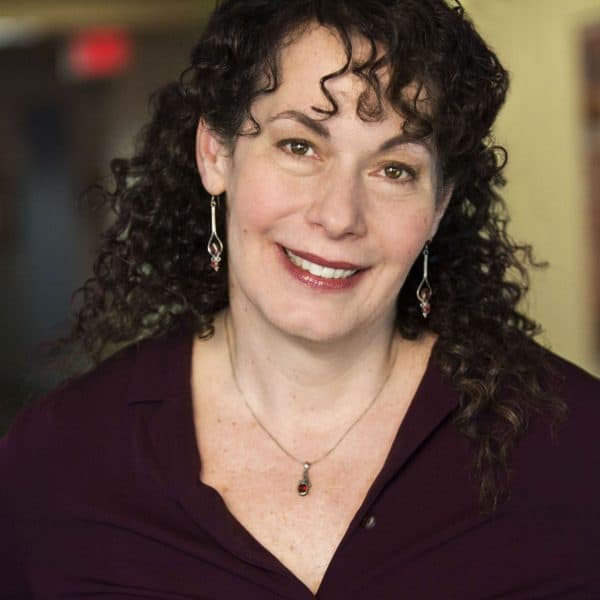 Carey Goldberg Editor, CommonHealth
Carey Goldberg is the editor of WBUR's CommonHealth section.