Fourth Of July In Boston: Balancing Security And Celebration
04:04
Play
This article is more than 7 years old.
The crowd may be a bit smaller for the annual Independence Day concert and fireworks show on the Boston Esplanade. It's the first major public gathering in the city since the Boston Marathon attack.
Officials worked at the Unified Command Center near the Esplanade this week.
David Mugar, who founded the Boston Pops Fireworks Spectacular 40 years ago, said he would be at the command center on the holiday.
"I'm not nervous," Mugar said. "My children and my grandchildren will be here. I would never place my own family in harm's way if I thought there was any real concern."
Boston Police Commissioner Ed Davis explained that hundreds of Boston Police officers and state troopers were along the Esplanade as well as in the city's neighborhoods. He also explained how the marathon bombings played a key roll in the planning.
"The fact that a backpack was used in the attack at the marathon has played into our planning," Davis said. "So we're doing things that will give us an ability to either limit those types of devices coming into a place or, when they do come in, we can search and look very carefully at it. But we're trying to do that and also encourage people to come to the event."
This program aired on July 4, 2013.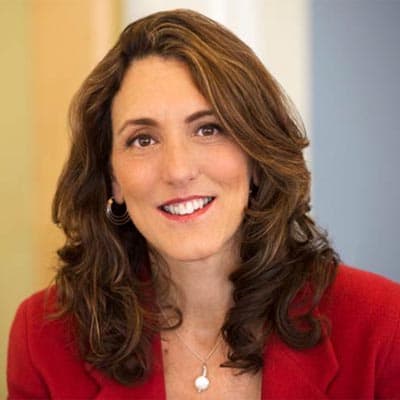 Deborah Becker Host/Reporter
Deborah Becker is a senior correspondent and host at WBUR. Her reporting focuses on mental health, criminal justice and education.