Medical Marijuana For Kids? Really?
This article is more than 8 years old.
Here's the provocative lede of an NBC News report earlier this week:
Zaki Jackson was 6 months old when doctors diagnosed him with a form of epilepsy so severe that it sparked as many as 250 seizures a day.

For years his mom, Heather Jackson, feared for his life. "He would stop breathing," she told NBC chief medical editor Dr. Nancy Snyderman. "All the air leaves his lungs and he does not take another breath until that seizure is over."

After 10 years and 17 medications, Zaki wasn't getting any better. Then, finally, his doctor wrote a prescription for a medication that calmed the electrical storms in Zaki's brain. The surprise was that it wasn't for a standard anti-seizure medication — it was a prescription for marijuana.
Wow, I thought, I've never heard of any doctors prescribing medical marijuana for kids. I called around, and none of the pediatricians I contacted knew of any specific cases.
It's clearly not the norm, though it's permitted under state regulations approved by the Mass. Department of Health. According to an earlier post here:
...youth under 18 will have access to the use of medical marijuana, but will need two physicians to certify that the risks and benefits have been assessed and the benefits will outweigh the risks, one being a board-certified pediatrician.
But when the state was finalizing the rules earlier this year, the Massachusetts Medical Society raised concerns about use by children in a May 8 statement:
We are concerned that the Department has changed the regulations related to children, by allowing the override of the "life-limiting" provision and by changing the definition of "life-limiting illness" from six months to two years. In the absence of well-designed scientific research data, we are concerned about extending the time from six months to two years. The scientific evidence is clear that marijuana use by children is dangerous, as studies have found toxic effects on the still-developing brains of young people.
Here, Dr. Sharon Levy, of Boston Children's Hospital and Harvard Medical School, offers her perspective
to NBC:
"I worry that we just don't know enough about it," said Dr. Levy. "I think they're putting their child at risk of long-term consequences of marijuana use that we don't fully understand."
She adds:
"A couple of generations ago physicians were recommending tobacco as a good method of relaxation or to relieve stress," Levy said. "It seems unbelievable now."
I asked Levy for more of her thoughts on the issue and she sent along this email:
This program aired on July 11, 2013. The audio for this program is not available.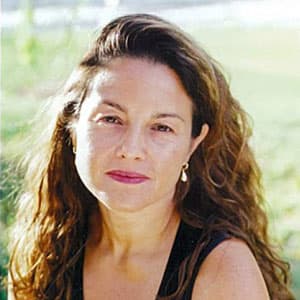 Rachel Zimmerman Health Reporter
Rachel Zimmerman previously reported on health and the intersection of health and business for Bostonomix.