Crowds Gather Outside Courthouse For Tsarnaev Arraignment
02:25
Play
This article is more than 7 years old.
Victims and their family members and friends, along with supporters of alleged Boston Marathon bomber Dzhokhar Tsarnaev who say he is not guilty, turned out Wednesday afternoon at the Moakley Courthouse on Boston's waterfront for the 19-year-old's first public appearance since his capture in April.
"This is the look on his face — just kind of clueless about what was going on. Like a look of bewilderment," courtroom sketch artist Margaret Small said after Tsarnaev's arraignment. "I didn't see an attitude in his face."
That attitude, how Tsarnaev looked, will be debated and discussed in the coming days and months.
Some in the courtroom say he appeared nervous, he kept rubbing his chin. Others say he looked bored, nonchalant even as he heard the charges read against him, including the killing of four people.
MIT Police Chief John DiFava, who worked with Officer Sean Collier who was allegedly killed by the Tsarnaev brothers, was there when Tsarnaev pleaded not guilty.
"I didn't see the remorse, or the fear or nervousness that I thought I would in somebody in his situation," he said.
"It appeared that he gave what I would describe as a smirk, and he never looked at us," said Peter Brown, the uncle of two brothers who each lost a leg in the bombings. "I didn't have any emotion, it was exactly what I expected to see of him to be honest with you. I didn't expect to see anything else."
Karina Figueroa, who came from New York City to see Tsarnaev in the courtroom, says she met him in Manhattan back in November. They had a brief conversation. She says he looks innocent.
"If he's guilty of anything he's guilty of being a 19-year-old college kid who is just a party guy. He just loves to party and that's it. I mean, that's what usual college kids do, they party," Figueroa said. "I just don't see any evidence that points that they're guilty."
Federal prosecutors will begin presenting their evidence against Tsarnaev on Sept. 23. His defense attorneys expect the trial to last as long as four months.
This program aired on July 11, 2013.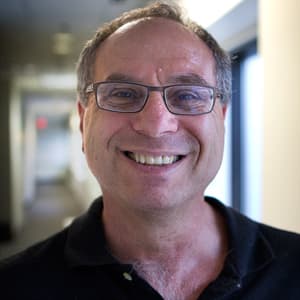 Bruce Gellerman Senior Reporter
Bruce Gellerman is an award-winning journalist and senior correspondent, frequently covering science, business, technology and the environment.