Boston's Mostly Good Results In Health Savings Experiment
This article is more than 8 years old.
Boston is a major player in a critical national health care test: Can focusing on prevention, and paying doctors based on the quality of their care, actually save money?
After the first year of this experiment, the answer is: Maybe.
Nationally, 32 large hospitals and physician groups signed on as Pioneer ACOs (Accountable Care Organizations).
They agreed to try to save money on Medicare patients while still making sure patients received regular check-ups, cancer screenings and kept problems such as high blood pressure under control. Results out today show that 18 of the 32 groups spent less on Medicare patients than doctors and hospitals outside this pilot project. Most of those who saved money got to keep half the savings.
In Boston, four of the five Pioneer ACOs spent less money on Medicare patients in the first year of the contract than the federal government projected they would spend if not operating as an ACO:
--Beth Israel Deaconess Care Organization (BIDCO) says it saved 4.2%.
--Mount Auburn Cambridge Independent Physicians Association (MACIPA) says it saved 3.4%.
--Partners HealthCare says it saved 2.4%.
--Steward Health Care says it saved money, but declined to say how much.
--Atrius Health, the state's largest physicians group lost money.
Update: Atrius Health says a final tally, that includes the first quarter of this year, reduced its loss from 2.1% to .98%. Since this falls within the margin of error, Atrius will not have to return any money to CMS for the first year of the Pioneer ACO program.
Specifically $220 on each of its Medicare patients.  Atrius offered more specific numbers than any of the other Boston Pioneers (as a sort of challenge that the other organizations did not take up). Transparency anyone?
Atrius spent $10,665 on its Medicare patients before becoming a Pioneer ACO, and $10,885 after the first year.
"We thought we'd be at an initial disadvantage," says Atrius CEO Gene Lindsey, "because we had already harvested much of the low hanging fruit, that some of the organizations might be able to harvest in the first year to show good results.  But the difficult work that would be necessary for sustained results...would really be a long-haul effort."
At Partners, Vice President for Population Health Management at Partners HealthCare, Dr. Tim Ferris, says he "didn't expect to be this successful in the first year of the program."  Ferris echoes Lindsey's long view. The changes needed to make an ACO work are "a long term effort that will pay off much more in five years than in the first year."
Partners has been testing new ways to care for Medicare patients for several years and is expanding the model throughout primary care.
All the Boston Pioneers say participating the in the program is pushing them to change the way they deliver care.
At Atrius, doctors, nurses and administrators come together for monthly meetings to coordinate care and review efficiency goals.
At Steward, pharmacists visit recently hospitalized patients at home to help them understand their medications and answer questions.
Doctors in Mount Auburn and Cambridge Hospitals routinely screen Medicare patients now for depression and to assess their risk of a fall.
Beth Israel Deaconess doctors make lists of patients that are at risk for hospitalization in the next year and assign those who would benefit a care manager.
Most older patients in Boston are covered by one of these five ACOs.  Most have no idea that they are part of this grand experiment, nor that someone is keeping close tabs on their care and spending.  What they do see, they like, says Dr. Richard Parker, BIDCOs Chief Medical Officer.
"Patients who are very sick and have received these extra services are tremendously grateful," says Parker, "and their families are exceedingly pleased, so that is definitely a plus."
None of the Boston Pioneers are dropping out but nine other ACOs, some of which didn't do so well in the first year are leaving the program. Some are joining a similar pilot program where they aren't at risk of having to pay Medicare if they don't meet their targets.
"People who dropped out underestimated how hard it is to create systems to improve and coordinate care," said MACIPA president, Dr. Barbara Spivak. "The first year is a learning year."
But Chas Roades, the chief research officer of the Advisory Board Company, says none of the organizations are going back to traditional fee-for-service model.  If anything, says Roades, there's a feeling that the move towards accountable care isn't happening fast enough.
"It's hard to do this for just a subset of your patients," says Roades.  "If you're goign to try to care for folks in lower cost settings, avoid unnecessary ED visits or unnecessary admissions, it's hard to do that only with patients who are paid by this payer and not that payer. Until we get to a point where there are same kinds of incentives in all contracts, it's goign to be challenging to change care the way we need to change care."
This program aired on July 16, 2013. The audio for this program is not available.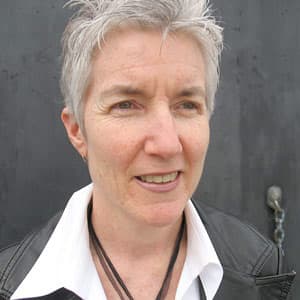 Martha Bebinger Reporter
Martha Bebinger covers health care and other general assignments for WBUR.