Why To Exercise Today: So You Don't Have A Stroke
This article is more than 8 years old.
Don't use the heat as an excuse.  You can always climb stairs in an air-conditioned office building or run over to the gym. Or, if you're lucky enough to be out of town, jump in the lake for a long, glorious, vigorous swim.
In any case, you should do something. According to new research, breaking a sweat while exercising regularly may reduce your risk of stroke. You've heard it before. But it's worth restating. Why wouldn't you run around a little a few times a week to possibly avoid the horrible physical ordeal of a stroke? Particularly if you live in a part of the country known for its high stroke rate? But enough nagging.
The new, NIH-funded study of more than 27,000 Americans, 45 years and older who were followed for an average of 5.7 years, was published today in the American Heart Association journal Stroke. Most participants, equally divided between men and women, black and white, lived in regions of the southeastern U.S., known as "the stroke belt."
From the AHA news release:



One-third of participants reported being inactive, exercising less than once a week.
Inactive people were 20 percent more likely to experience a stroke or mini-stroke than those who exercised at moderate to vigorous intensity (enough to break a sweat) at least four times a week.
Among men, only those who exercised at moderate or vigorous intensity four or more times a week had a lowered stroke risk.
Among women, the relationship between stroke and frequency of activity was less clear."The stroke-lowering benefits of physical activity are related to its impact on other risk factors," said Michelle McDonnell, Ph.D., study author and Lecturer in the School of Health Sciences at the International Centre for Allied Health Evidence, University of South Australia. "Exercise reduces blood pressure, weight and diabetes. If exercise was a pill, you'd be taking one pill to treat four or five different conditions."The study — the first to quantify protective effects of physical activity on stroke in a large multiracial group of men and women in the United States — supports previous findings that physical inactivity is second only to high blood pressure as a risk factor for stroke.



And here's more from the NIH on the study, officially called Reasons for Geographic and Racial Differences in Stroke (REGARDS) study.
The researchers also looked at the data according to gender. After the researchers accounted for age, race, socioeconomic factors (education and income) and stroke risk factors, the results revealed that men who exercised at least four times a week still had a lower risk of stroke than men who exercised one to three times per week. In contrast, there was no association between frequency of exercise and stroke risk among women in the study. However, there was a trend towards a similar reduction in stroke risk for those who exercised one to three times a week and four or more times a week compared to those who were inactive.
"This could be related to differences in the type, duration, and intensity of physical activity between men and women," said Dr. Howard. "This could also be due to differences in the perception of what is intense physical activity enough to work up a sweat."
The results should encourage doctors to stress the importance of exercise when speaking with their patients, Dr. Howard said.
"Physical inactivity is a major modifiable risk factor for stroke. This should be emphasized in routine physician check-ups along with general education about the benefits of exercise on stroke risk factors including high blood pressure, diabetes and being overweight or obese," she said.
The study suggests that men should consider exercising at least four times a week.
This program aired on July 18, 2013. The audio for this program is not available.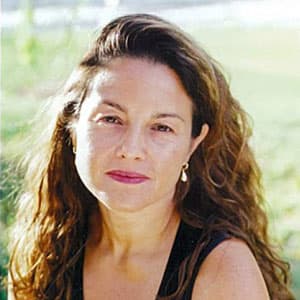 Rachel Zimmerman Health Reporter
Rachel Zimmerman previously reported on health and the intersection of health and business for Bostonomix.