Business Is Hot For Mass. Cooling Companies
03:25
Play
This article is more than 7 years old.
With a record 99-degree temperature in Boston Friday and humidity that made it feel hotter than that, many people took the advice of experts to stay inside, lay low, stay cool. But when your job is keeping other people cool, that's hard to do.
At Keith Beaudoin Heating Plumbing & A/C in Fitchburg, it's been wall-to-wall repairs. Air conditioning units are crapping out at just the wrong time.
"Not enough cold air" is one reason, said Mary Pourdier at the company office. "Leaking, because it's been so hot for so long, and they're just constantly running. The units are getting tired from pushing all this heat."
Poudrier has been handling all the calls for the small business. It's been busy for the past few weeks, but Friday, the company was getting so much work, the manager had to leave his desk and go out on jobs. Poudrier said it's not just existing clients asking for emergency help.
"We've actually had a high volume of new clients calling," she said. "There's actually someone who's going to have a wedding next year at her house, and she wanted to have it central-aired."
When you're in the cooling business, this is when business is hot.
In South Boston, EnerNOC employees worked to keep the power on for all the air conditioners that are functioning.
"We're that last line of defense," said company executive Mark Potter. "We are what separates you from a blackout or brownout."
Potter was monitoring the network operations center for EnerNOC, a room that looks like a miniature version of a mission control. Big blue digital screens showed the real-time price of power in New England and the amount that was being used.
"Demand is taking off right now," Potter said, watching the screens Friday afternoon. "We are within about a percent of all-time peak consumption in New England and New York."
Potter said what was bringing the hottest day of the summer Friday so close to the all-time record is that it came at the end of a heat wave. Buildings grow hotter throughout the week, so it takes more to cool them down.
"Actually, if today weren't a Friday, it would probably be a lot worse," Potter said. "Load tends to be a little lower on Fridays as a general rule. That's the one thing keeping today from busting right through those all-time peaks."
Friday also turned out to be a good day to get into the cooling business for Sarah Heydu's company.
"Yeah, when we looked earlier in the week it said that it was maybe going to be raining," Heydu said. "We just actually lucked out with the weather. It's a perfect day for ice cream."
And a fortuitous day for the transportation startup Uber to do an ice cream promotion. Normally you use the Uber app to order car service, instead of a taxi. Friday, you could use the app to hail an ice cream truck. The cost? Thirty dollars. For that you could get five ice cream treats and a branded tanktop delivered to your place of business.
"You know, I was a little scared this morning, to be honest," Heydu said. "We've been seeing heat advisories for the past few days. No A/C in the ice cream truck. But it's actually great. I have a nice little ledge that I sit in by the window while we're driving. Just get a good breeze. I didn't think it would be quite as fun as it is, and I'm having a blast."
Right then another order came in — more ice cream to deliver — and Heydu and her truck rolled off to its next stop.
For some companies, rising temperatures mean rising revenues.
This program aired on July 19, 2013.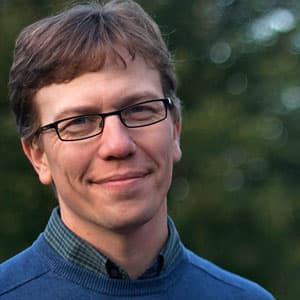 Curt Nickisch Business & Technology Reporter
Curt Nickisch was formerly WBUR's business and technology reporter.