Brain Cancer: Gene Test May Do Work Of Biopsy, Help Track Tumors
This article is more than 8 years old.
If you remember the progression of bad medical news about the late Sen. Ted Kennedy, you know that a diagnosis of brain cancer tends to go like this: Something prompts suspicion — in Kennedy's case, a seizure. A brain scan adds more information. Then the surgeons drill through the skull for a biopsy, taking a sample of the tumor for an analysis of its make-up that then guides the medical team's treatment strategy.
New research just out of Massachusetts General Hospital suggests a possible improvement on that routine: Instead of the brain biopsy, the researchers found, it may be possible to analyze a patient's brain tumor just by taking a sample of cerebrospinal fluid and checking the genetic material in tiny sacs that the tumor sheds into the fluid. And that method could also enable doctors to track a tumor over time — it's far easier to take repeated spinal fluid samples than to repeatedly drill into the skull — and thus follow how the tumor evolves and fight it as it does.
Xandra Breakefield of Mass. General's Molecular Neurogenetics Unit explains that these latest brain-tumor findings fit into the relatively new field — from perhaps the last five years or so — of analyzing DNA and RNA in body fluids to track cancer patients' tumors.
"Each tumor is a bit of an individual in the sense that different kinds of changes in the DNA of the cells turn it into a tumor and define the kind of tumor it is," she said. "So in this age of personalized medicine and making drugs for cancer that target specific changes that are driving specific tumors, when a person starts having symptoms, the physician wants to know, is this a tumor and if so, what kind of a tumor is it? Is it going to be slow-growing or fast-growing? That's going to determine how aggressively, or how, to go after it."
Dr. Breakefield and her team found genetic evidence  in spinal fluid that a tumor was very slow-growing — good news for a patient and very important for the medical team to know. When it's known that a tumor is less aggressive, surgery may be able to spare more of a patient's brain, she said.
Also, chemotherapy and radiation are typically used on an aggressive tumor. "But in a more slow-growing tumor, these treatments actually cause mutations, so you run the risk that in too aggressively treating a tumor, you're going to actually cause a new mutation that will make the tumor more malignant. So if you see that a tumor has a mutation that means it's slow-growing, you might say, 'I'm going to follow it, but I'm going to be less aggressive,' which will be cost-saving and in the end may give you a better outcome, because if you were more aggressive with chemotherapy and radiation, you might make this tumor worse."
From the Mass. General press release:
The ability to noninvasively determine the genetic makeup of brain tumors could have a significant effect on patient care, explains study co-author Fred Hochberg, MD, MGH Neurology. "The current approach for patients who may have a brain tumor is first to have a brain scan and then a biopsy to determine whether a growth is malignant. Patients may have a second operation to remove the tumor prior to beginning radiation therapy and chemotherapy, but none of these treatments are targeted to the specific molecular nature of the tumor.

"Having this sort of molecular diagnostic assay – whether in spinal fluid or blood – would allow us to immediately initiate treatment that is personalized for that patient without the need for surgical biopsy," he adds. "For some patients, the treatment could shrink a tumor before surgical removal, for others it may control tumor growth to the point that surgery is not necessary, which in addition to keeping patients from undergoing an unnecessary procedure, could save costs. We still have a long way to go to improve survival of these malignancies, so every improvement we can make is valuable."
Readers, questions? The paper is just out in the journal Molecular Therapy – Nucleic Acids here.
This program aired on July 24, 2013. The audio for this program is not available.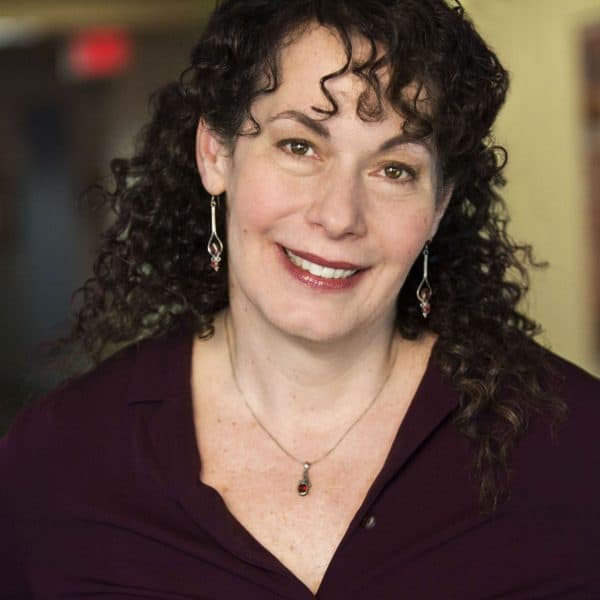 Carey Goldberg Editor, CommonHealth
Carey Goldberg is the editor of WBUR's CommonHealth section.