CDC: Many U.S. Girls Not Getting HPV Vaccine Despite Its Effectiveness
This article is more than 8 years old.
Even though the HPV vaccine has been deemed safe and effective for protection against developing cervical cancer and certain head and neck cancers, only about half of U.S. girls have received the vaccine.
Here's the latest from the CDC:
Despite the availability of safe and effective HPV vaccine, many girls remain unprotected for HPV infections and therefore HPV-related cancer and disease.

However, high HPV vaccination coverage is possible in the United States with existing infrastructure and healthcare utilization. HPV vaccination coverage of adolescent girls failed to increase from 2011 to 2012. Only 53.4 percent of girls received 1 or more doses of HPV vaccine and only 33.4 percent received the complete 3-dose series.

National safety monitoring data continue to indicate that HPV vaccine is safe. Large post-licensure studies have shown no serious safety concerns have been identified in seven years. However, despite the availability of safe and effective vaccines, many girls remain unprotected for HPV infections. If HPV vaccine was administered at healthcare encounters when other recommended vaccines were administered, vaccination coverage could be as high as 93 percent.

Improving providers' practice patterns so they use every opportunity to offer HPV vaccines and are well-equipped to address questions from parents will be necessary to further reduce HPV-associated cancers.
Here's NBC News on the just-released CDC numbers:
...many are missing the shots even as they get other vaccinations during doctor visits, the Centers for Disease Control and Prevention says. That's even though the vaccine is very effective and has already started to affect rates of infection with the human papilloma virus (HPV).

"One of the top reasons is their doctor didn't recommend (it)," CDC director Dr. Tom Frieden tod reporters in a conference call.

"We are dropping the ball," he added. "We are missing the opportunity to give HPV vaccine… This is a huge disappointment."

Even so, studies have shown HPV infections fell by half after vaccines became available. "HPV vaccine works even better than we hoped," Frieden says. "HPV vaccine is safe."
Public health officials note that boys should get the vaccine too (see also: Michael Douglas and oral sex). Here's the conclusion of an op-ed we ran last year by Paula A. Johnson, executive director of the Connors Center for Women's Health and Gender Biology, and chief of the division of women's health at Brigham and Women's Hospital and Robert Haddad, chief of head and neck oncology at Dana Farber/Brigham and Women's Cancer Center, and associate professor of medicine, Harvard Medical School:
The HPV vaccine cuts across gender lines. It is as much a male issue as a female issue. In addition to educating the public, the medical establishment needs to acknowledge the link HPV has to, not one, but many types of cancer. We need to educate parents of the risks so they can make informed decisions when it comes to protecting their children during routine vaccination visits. By moving away from viewing the HPV vaccine as a political, moral or religious flashpoint, we can finally embrace this vaccine for what it truly is, a vaccine that reduces our children's risk for certain types of cancer, and what we hope will be the first in a long line of vaccines against cancer during our lifetimes.
This program aired on July 25, 2013. The audio for this program is not available.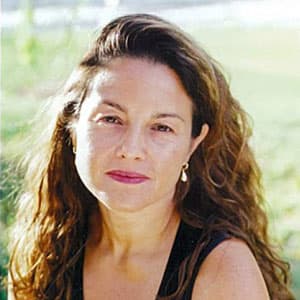 Rachel Zimmerman Health Reporter
Rachel Zimmerman previously reported on health and the intersection of health and business for Bostonomix.