Two New Members Appointed To Boston Art Commission
This article is more than 7 years old.
BOSTON — Mayor Thomas Menino announced the appointment today of Ekua Holmes and Mark Pasnik to the Boston Art Commission, aka the BAC. Created in 1890, the BAC oversees the city's public art process, from the application and proposal phases to ultimate installation in parks and other municipal spaces throughout Boston. It's the oldest art commission in the country (and some say it desperately needs some updating).
"The newly appointed members of the BAC possess a wealth of experience in the arts and the community that will serve our neighborhoods well," Menino said in a press release. "The BAC not only beautifies our city, it ensures that the diversity of our people and communities is celebrated in a very public way. I look forward to enjoying, along with all Boston residents and visitors, the world-class installations this Commission will curate."
Here are the two bios:
Ekua Holmes is a discretionary appointment for distinguished service to the arts. She is a Roxbury-based visual artist known for vibrant collages that depict urban life. Her work is collected locally and nationally. In addition to creating art, Ms. Holmes maintains a strong commitment to arts education and outreach. Since 2011, she has served as Community Coordinator for sparc! The ArtMobile, an initiative of the Center for Art and Community Partnerships at Massachusetts College for Art and Design. In this capacity, Ms. Holmes works with community organizations, schools and businesses to design intergenerational programs and events that engage participants in hands-on art-making activities and spirited dialogue about the value of art in public life. Prior to MassArt and sarc!, Ms. Holmes served in various forms on the executive board of Discover Roxbury. In collaboration with Discover Roxbury, Ms. Holmes published "Dreaming Big: Pioneers of Public Art in Roxbury" in 2010. Holmes is a graduate of Massachusetts College of Art and Design and the 2013 recipient of the 2013 NAACP Image Award for Arts.

Mark Pasnik was nominated to the Commission by the Boston Society of Architects. He is an architect and principal of the multi-disciplinary firm over, under where he has worked on urban, architectural, and design projects in the Middle East, Central America, and throughout the United States. Clients include civic, academic, and arts-related organizations ranging from deCordova Sculpture Park and Museum to MassArt to Qatar Foundation. He is a co-director of the pinkcomma gallery, which has produced more than two-dozen exhibitions on architecture, design, publishing, and urbanism within the gallery and in conjunction with the Boston Society of Architects at BSA Space. He is also an associate professor at Wentworth Institute. He has authored three books and served as a member of the Rotch Travelling Scholarship committee, the BSA Honors and Awards committee, and the editorial staff of the journal Assemblage. Mark was educated at Cornell University and the Harvard Graduate School of Design.

This program aired on July 26, 2013. The audio for this program is not available.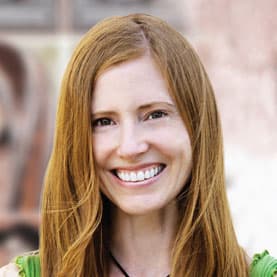 Andrea Shea Senior Arts Reporter
Andrea Shea is WBUR's arts reporter.