Sox Welcome P Peavy To Rotation, Clubhouse
02:39
Play
This article is more than 7 years old.
Jake Peavy is a proven starter. Or at least he was. As a San Diego Padre in 2007, he won 19 games and the Cy Young Award. In part because of injuries, he has not repeated that success since, but he'd won eight games and lost just four for an underperforming White Sox team when the Red Sox acquired him Tuesday, a day before the trade deadline.
The versatile Daniel Nava, who's played each of the three outfield positions as well as first base for the Sox this season, was delighted with the news. He said Wednesday:
Any time you can get a guy who's obviously done what he's done in the past, and he's been pitching well this year, it's gonna help a team. So obviously everybody's excited from that perspective, and also knowing that he's a good clubhouse guy is huge for this clubhouse. So you combine those two things and you really think you've got someone who can help the team keep going in the direction, hopefully long into the playoffs.
That "good guy in the clubhouse" business might be dismissed as empty happy talk elsewhere, but given that the Red Sox clubhouse was rife with not-so-good guys during the last two years, at Fenway Park, goodness matters. Or at least that's how Nava sees it:
Oh, yeah. It does. Too often when you have to be with a guy all the time, and for numerous hours throughout the day, to have a guy who's a good team guy really means a lot, because we're trying to win, and if you got someone who's really not pulling in that same direction, it can really detract from a team winning and winning a lot.
In the dugout on Wednesday evening, pitching coach Juan Nieves said Peavy was one of those guys who had "a doctor's degree in pitching."
"He can read swings," Nieves said. "He knows when to attack a hitter, when to retreat, and here, of course, there's a little bit of a different mind frame when you pitch at Fenway, but he fits right in."
The three-team trade that brought Peavy to Boston saw the Red Sox sending infielder Jose Iglesias to Detroit. His acquisition will protect the Tigers if their current shortstop, Jhonny Peralta, is suspended. Peralta is among the players alleged to have been a customer of the defunct Florida clinic Biogenesis, a purveyor of banned performance-enhancers.
This program aired on August 1, 2013.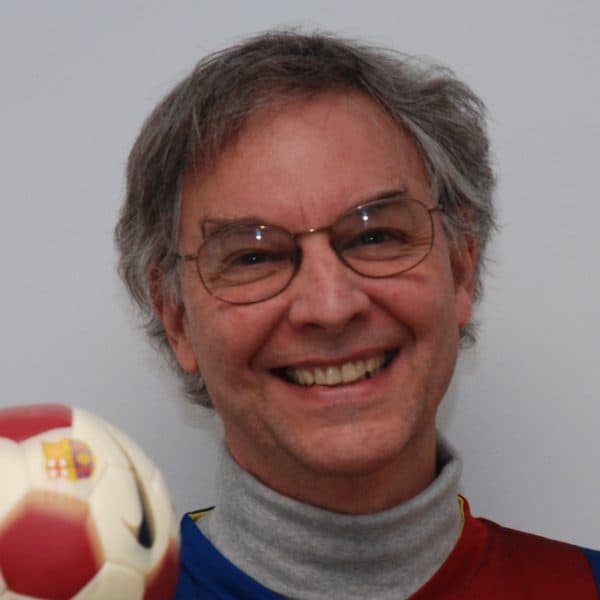 Bill Littlefield Host, Only A Game
Bill Littlefield was the host of Only A Game from 1993 until 2018.