Red Sox Parade Pauses For Marathon Tribute
This article is more than 5 years old.
Big Papi rapped. The Dropkick Murphys rocked. But the image I will remember from today's Red Sox World Series victory rally will be the sight of silvery confetti sparkling in the sunshine over Copley Square.
I was standing in front of Marathon Sports, near the spot where the first bomb exploded on April 15. Nearby was a man named Ed Deveau. He's the police chief in Watertown, scene of the shootout with the bombing suspects and then the manhunt that put a lockdown on Boston before the second suspect was found hiding under a boat.
"I just wanted to be here and be right at the marathon finish line," he said. "It was very important for me. I couldn't be prouder of the city for us to just stand right here where the explosions were, and the city's back. I knew when I woke up this morning I had to be here. When we got knocked down, we stood up and we're much stronger now today than we were before.
"Six months ago the Red Sox were just starting their season. They went on a great run. It was just uplifting for the city. I was at the [Game 6 of the World Series] and when it got to the seventh, eighth, ninth inning it was just so emotional to be sitting at Fenway and seeing the Red Sox are going to win it; there's going to be a parade through the city and we're going to roll those duck boats right past the Forum Restaurant, right by Marathon Sports and across the finish line."
When the Red Sox rally got to that finish line, Red Sox outfielder Jonny Gomes placed the World Series trophy there. Over the trophy he draped a "617 Boston Strong" Red Sox jersey, which hung in the team's dugout during the games after the April 15 bombings.
A similar jersey was then given to the owner of Marathon Sports, Colin Peddie. Members of Peddie's staff were among the first to aid the victims that day, because the store is just a few feet away from where the first bomb exploded. He was overwhelmed by the gesture. "Incredible, incredible. I don't know how to describe it."
He didn't have to.
This program aired on November 2, 2013. The audio for this program is not available.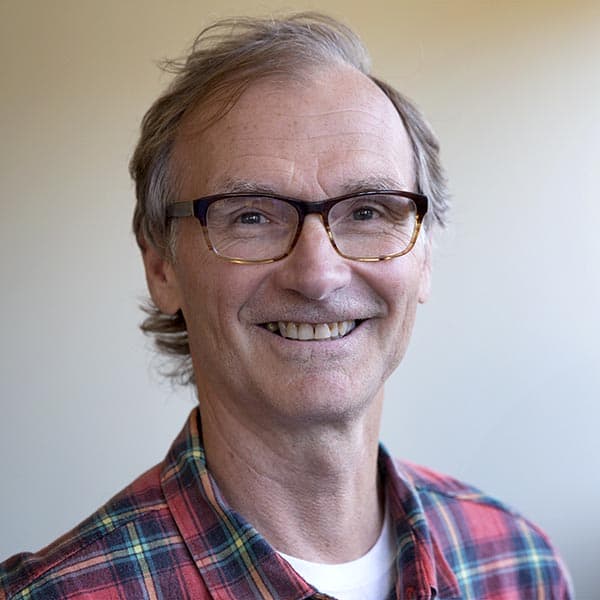 Alex Ashlock Producer, Here & Now
Alex Ashlock has been a producer for Here & Now since 2005. He started his WBUR career as senior producer of Morning Edition in 1998.