How Walsh Wants Boston To Look After 4 Years In Office
07:30
Play
This article is more than 5 years old.
Boston Mayor-elect Martin Walsh on Wednesday afternoon gave his formal goodbyes to his colleagues on the floor of the Massachusetts House of Representatives, on this year's last day of formal session.
Walsh has five weeks left before he starts his new job, and he says his first big priorities will be hiring a school superintendent, naming a police commissioner, and revamping the Boston Redevelopment Authority.
Walsh returned a few days ago from an island vacation with his longtime girlfriend, Lorrie Higgins. He spoke with WBUR's All Things Considered host Sacha Pfeiffer Wednesday about his mayoral transition process and how he wants the city to look different after four years in office.
---
Marty Walsh: If people want to better themselves and be able to get a good job and be able to buy a home and live comfortably in Boston, I want people to be able to have that at the end of my term. I want to be able to say the schools are better. I want to be able to say that there's more opportunities in neighborhoods. I want to talk about violent crime as a surprise when it happens. Today, when there's a murder we read about it and turn the page. I want to be able to say, wow, there was something violent in Boston? That's terrible. Let's find out about it.
Sacha Pfeiffer: The way we do when it happens in the suburbs?
Yeah, exactly.
On there other hand, can you think of anything that hasn't been tried already to try to bring down crime?
Over the years there's been a lot of great programs that have been in place. The gun buyback program worked for a long time and the creation of the Ten Point Coalition with the ministers, the black ministry alliance. We had phases of locking people up and putting the leaders in jail. Crime went down on the streets at those points. One thing that I really want to focus on is the trauma around violence. I'll give you a quick example. Marathon Monday, when that tragedy happened — I'm on the board of a school and in that school there was a family that was affected by the bombing at the marathon.
Is this the Richard family?
Yes. And we brought in trauma counselors to deal with the teachers and the parents and the kids, and then the following Monday when everyone came back to school there were trauma counselors there again to deal with what had happened. And in Boston when young people see shootings or hear about shootings, they go to school and there's really no trauma counselor there for them. So we really have to talk about how we try and cure a community. When a young person gets killed — their friends, their first thought is revenge. If you deal with the trauma, the thought of revenge can be put away eventually, and we really have to look at that.
All of this will take money, and you're obviously going into a situation where the city has, I believe, a $50 million deficit?
Yes, $50 million. That's what we're looking at.
You've been asked many questions and answered many times questions about some of the major issues you'll be addressing. But one of them, of course, is the arbitration ruling for the Boston Patrolmen's Union. You've said you feel like it's out of line and you're encouraging them to go back to the negotiating table. If they don't go back, how do you see this resolving? Is it possible that the city will have to pay that 25 percent raise?
Yeah. There is money set aside for the contract to be able to fund the contract. I really have no control over the past contract. If this council votes it down, then I'll have to deal with it.
If the City Council rejects the arbitration?
Yes. I'll probably be the person dealing with. But I think if they approve it — you know, I've already had conversations about next contracts, and I've had conversations — not with the teachers — but I'm beginning those discussions now about making sure that we're heading into a $50 million deficit this year doesn't mean the following year's going to be better.
But even if the money's been set aside for what might ultimately be a 25 percent police patrolmen pay raise, doesn't that mean less money available for other things the city wants to do?
Possibly. In the next year's budget, possibly, yes.
Another money question, which is about the outside money that flooded into the campaign, which was quite large dollars. And the most recent one, of course, was the $480,000 or so that came in for you from an address in Roslindale. Do you feel like there's anything more you can be doing personally to make people feel more comfortable about where that money comes from given that they won't know till January? What can you do?
I honestly didn't know where it came from and don't know where it came from, and we're working on it now to find out where it's coming from. That whole idea around independent expenditure, it's legal. I think that the federal government is probably doing to deal with this issue on a bigger scale.
And even though it's legal, as you said...
It's legal for the money to come in; it's illegal for campaigns to coordinate.
[For campaigns] to work with that group, exactly. But the end result is that people watching this happen end up feeling uncomfortable about the candidate even if the candidate had nothing to do with it. Do you feel like you're defenseless in that kind of position?
I didn't really feel that too much in the campaign, to be honest with you. Not many people really said it to me. I was very upset when there was a negative mailing that went out because that's not my style and I've never partaken in negative campaigning.
A lot has been said and written about how loyal people feel to you because of the support you've given them, particularly people who've gone through substance abuse issues. Are you having to come to terms with accepting that maybe you can't help people as much because of the new job burdens that will be on you in coming years?
Absolutely not. No. I can still help people. I can still do it and I'm not going to to stop doing it because that's what I am, that's what I'm all about and you can have great victories — political victories — but when you help a family get somebody into a program, that's a better victory personally and that's what keeps me moving.
You'll have a lot less time, presumably.
We'll find the time.
One of the things that you've said during the campaign that I found really interesting was that you've obviously been open about having had a drinking problem. And you had said that when you went into detox you really didn't have any intention of not drinking any more; you just wanted to get your friends and family off your back. And you thought if going into rehab does that — fine, I will. But then it worked; you really heard the message. By being so open about that, are you partly hoping to de-stigmatize whatever stigma there is related to rehab and substance abuse?
I think it's hard to de-stigmatize it because it's not something that when people go into recovery, detox, they don't always get it the first, second or third time, you know? So it's hard to get rid of the stigma on it. I think this is just part of my story and when people hear about it they might take some power in it. My cousin was at a conference in San Francisco a couple weeks ago and he was waiting for somebody at a bar and there was a guy there talking about the new mayor in Boston. He said, 'He's in recovery. I'm 75 days sober. He gave me inspiration." Which is nice to hear — you know, if I can help people really push beyond their means.
There's been a lot of scrutiny — not just by the Herald, the city's tabloid, but by the Globe — about the fact that you have a long-time girlfriend but you're not married, which I know some people have been so surprised by. There was a funny tweet I saw that said, "This is not 1953; why do we care?" How have you reacted to seeing that kind of scrutiny to your personal life already, before you're officially in the mayor's office?
I don't mind it, but it's tough on Lorrie. I mean, we were going away and everyone was [asking], 'Did you buy her a ring?' Honestly, it's none of their business. We have a great relationship. I love her very much. It's going great and at some point down the road, whatever happens happens. And I'll give the story to you guys and not to the Globe and Herald!
So still not engaged, obviously!
No.
Your inauguration day — anything we can expect right out of the gate?
I know that on inauguration day my first meeting in City Hall is going to be dealing with violence in the city of Boston. I'm going to put a group of people together to talk about it. That's something that we really have to address and prepare for so we can make sure parents don't worry about their kids leaving their house and not coming home at night. We have to make sure young people don't have to worry about crossing a street because they're crossing into a different territory. I mean, this is their city. So we really have to focus and work on that.
This program aired on November 20, 2013.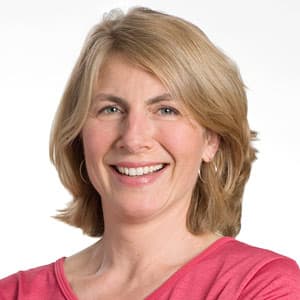 Sacha Pfeiffer Host, All Things Considered
Sacha Pfeiffer was formerly the host of WBUR's All Things Considered.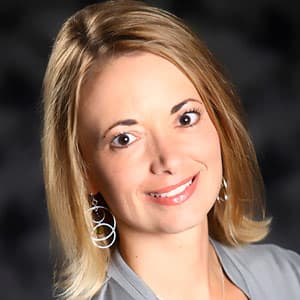 Lynn Jolicoeur Producer/Reporter
Lynn Jolicoeur is the field producer for WBUR's All Things Considered. She also reports for the station's various local news broadcasts.