AG: Caremark To Pay MassHealth $2.6M For Not Reimbursing Pharmacy Claims
This article is more than 7 years old.
This just in from Massachusetts Attorney General Martha Coakley: Caremark, the national pharmacy benefits manager that also operates mail-order pharmacies, will pay $2.6 million to MassHealth — and $4.25 million in a multistate settlement — for failing to reimburse claims.
A company responsible for processing and paying prescription drug claims will pay $2.6 million to the Massachusetts Medicaid Program (MassHealth) to settle allegations that the company failed to reimburse MassHealth for pharmacy claims paid on behalf of its subscribers, Attorney General Martha Coakley announced today.

Under the terms of the settlement with Massachusetts, Arkansas, California, Delaware, Louisiana and the Department of Justice, Caremark, L.L.C. will pay a total of $4.25 million. The $2.6 million paid to MassHealth represents approximately 63 percent of the total payment by Caremark.

"This settlement is the result of an investigation into allegations that Caremark failed to properly handle and reimburse pharmacy claims for certain customers in the Commonwealth, leaving MassHealth to foot the bill," AG Coakley said. "Our office will continue to safeguard the taxpayers' investment in programs designed to provide care and treatment to our most vulnerable citizens."

Caremark, operated by CVS Caremark Corp., is a California limited liability corporation with its principal place of business located in Illinois. It operates as a Pharmacy Benefit Manager (PBM) throughout the United States and contracts with its client health plans to supply prescription drug distribution and claims processing to participants in the clients' plans. Caremark also operates mail-order pharmacies, and contracts with retail pharmacies nationwide to dispense prescriptions to its Caremark Plan participants.

This investigation began in 1999 with the filing of a whistleblower lawsuit in United States District Court in San Antonio, Texas. The plaintiff in that case amended her complaint in 2005 to add claims on behalf of the Commonwealth under the Massachusetts False Claims Act.

The investigation reviewed allegations that Caremark improperly rejected, denied or reduced the reimbursement of pharmacy charges.

Ultimately, the states' Medicaid programs paid certain claims on behalf of its recipients who also receive benefits under a Caremark-administered health plan. When an individual is covered by both Medicaid and a private health plan, the individual is called a "dual eligible." If a Medicaid program pays for the prescription, it is entitled to seek reimbursement from the private insurer or its PBM, in this case Caremark.

In particular, the investigation focused on allegations that Caremark improperly engaged in the following conduct:

•processing reimbursements as paper claims so that they were rejected when the client's plan did not include a paper claim benefit, or paid at a reduced rate;

•rejecting claims for reimbursement by the state Medicaid programs as not timely;

•rejecting claims that were not filled at an in-network pharmacy;

•denying payment of claims for failure to obtain pre-authorization or prior authorization.
This program aired on December 3, 2013. The audio for this program is not available.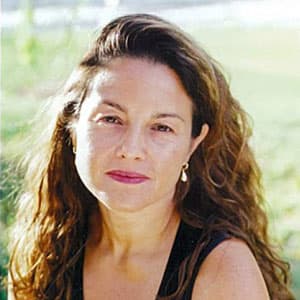 Rachel Zimmerman Health Reporter
Rachel Zimmerman previously reported on health and the intersection of health and business for Bostonomix.