Another Hospital Deal Raises Red Flag Of Rising Costs
This article is more than 7 years old.
You may have missed Lahey Health's plan to acquire Winchester Hospital in the current swirl of Massachusetts hospital deals. But it caught the attention of the state's Health Policy Commission, which has the authority to review, but not stop, ownership changes that may increase health care costs. The commission is supposed to make sure health care spending does not grow faster than the cost of other goods and services.
Commission staff told Lahey late Friday that they would conduct a full cost and market impact review of the Winchester deal. Here's commission Director David Seltz on why:
The health care market in the North Shore has grown more concentrated in recent years. The Winchester Hospital acquisition will continue this trend, and raises the potential for Lahey (in Burlington) to leverage higher prices through joint contracting with Winchester. Additionally, the transaction could affect health care costs and market functioning in other important ways. For example, total medical expenses could increase if Winchester Hospital redirects care from its current clinical affiliate, Tufts Medical Center, to the generally higher-priced Lahey. We also recognize opportunities for cost savings as Lahey's physician prices are lower than Winchester's current contracting affiliates.
Lahey responded with this statement:
We respect the process that the Health Policy Commission has in place and we look forward to demonstrating to the Commission how Winchester Hospital's affiliation with Lahey Health is anticipated to improve care and care coordination while reducing current, overall health care costs by increasing the amount of care delivered in the community and community hospital setting.
The commission has let several mergers and acquisitions continue without worry that they will raise costs, including a Beth Israel Deaconess Medical Center/Jordan Hospital deal.
The only other hospital deal (besides Lahey/Winchester) that the commission has put on hold for review is the Partners HealthCare plan to buy South Shore Hospital in Weymouth. Another Partners' deal may face close scrutiny. The commission must decide by Thursday whether to conduct a full review of Partners' proposed acquisition of Hallmark Health, which includes Lawrence Memorial and Melrose-Wakefield hospitals.
For more info on how the commission is looking at hospital mergers and acquisitions, click this slide deck and scroll down to No. 37.
The commission can't block mergers or acquisitions but can recommend that the state attorney general do so.
This program aired on December 9, 2013. The audio for this program is not available.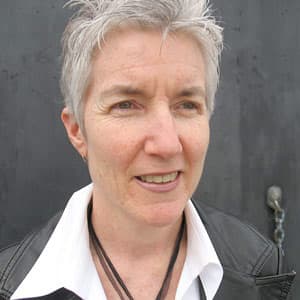 Martha Bebinger Reporter
Martha Bebinger covers health care and other general assignments for WBUR.