'A Change In Innocence': Longtime Mass. Educators Reflect On Security Since Newtown
07:48
Play
This article is more than 7 years old.
For educators throughout the country, the Newtown, Conn., school massacre has left its mark. The one-year anniversary Saturday finds some reflecting on school security, mental health and how school tragedies like Newtown affect them and the children under their care. Three longtime educators — Karen Spaulding, Tina Sosnowski and Tim MacDonald — joined WBUR's Deborah Becker to discuss what it has meant for them and how they run their classrooms and schools.
Spaulding, principal of Pierce Middle School in Milton, has been an educator for 23 years, including 17 years as a middle school math and science teacher. Sosnowski, of Francis Wyman Elementary School in Burlington, has been teaching first grade for 20 years. And MacDonald is an elementary school teacher for several years before becoming principal of Hollis Elementary School in Braintree, a post he's held for 10 years.
---
Deborah Becker: Tina, you are a first grade teacher. So this obviously had special significance to you because you are familiar with this age group and so many first graders were killed in Newtown. So I'm wondering, what about your response, and how did it change or not change things for you in the classroom?
Tina Sosnowski: We met as a first grade team because it affected us so, because those are the children that we work with. And without skipping a heartbeat we would protect our kids. That's the most important thing. That's our job.
And what we have in Burlington is a "code blue." And code blue means that there is some danger. We lock the doors, the shades are pulled down. And with young children, how do you present that without causing fear? So we sat down and we thought about, 'You know what's close to us is a zoo. What if a lion or a tiger got loose? How could we protect ourselves? We'll shut the window, lock the doors and we'll be real quiet and turn out the lights.' And they seem to understand the fact that, 'Oh yeah, we couldn't be out there on the playground, because if a wild animal was out there it would get us.' I could not bring up the fact of something like they would be in danger using guns — although there are children who do come in and know about it.
Did you find that most kids or very few [know about gun violence]?
Tina Sosnowski: No, very few.
I'm also wondering if any of you have had any sort of professional training or have there been any kind of programs since Newtown that have taught you to do something differently or taught the district, or anything like that?
Tim MacDonald: Every day a policeman, police officer stops by each elementary school and walks the school, which is a little bit different.
That's new since Newtown?
Tim MacDonald: It's new since Newtown. And it was a little different at first, having a police officer walking around the school. But now it's second nature. The kids get to know who the police officer is. They might wave and say hello.
Karen Spaulding: The doors to the schools were not always locked. They now are always locked. In my building we have a two-buzzer system. So you get buzzed into the first sort of little lobby area, and then you get buzzed in again into the main office. We have a large flat screen TV in the main office that shows multiple vantage points of the front area.
Is there a loss of innocence somewhere?
Karen Spaulding: I think it might be just a change in innocence, maybe. School is a special place and it's a sacred place, for lack of a better descriptor. And it's a different time now, and it's a different way of doing business. But what we try to ensure has not changed is that school is a place where there are adults who care about you, who are committed, and peers and friends and classmates.
Tina, do you think we lose anything by having buzzers and police officers?
Tina Sosnowski: When I first started teaching, safety meant not going down the slide backwards, not running down the hall. And then it all changed. Now we're armed with cell phones, walkie talkies, the fog horn out at recess, just in case we see anything — where years ago, you would not even — people came in, people came out. And now it's like everyone has to be buzzed in and if you do see someone that you don't know, it's always that caution of like, you know, 'Should they be in the building? Should they not? Do they have their tag on?'
Karen Spaulding: We always want our schools to be welcoming. We want folks in our building, we want to build partnerships with community and with parents. And now we have in place, which we didn't have in place before, that if, you know, a parent, for example, comes in for a meeting, they have to show an ID, and we print out a badge and we put it on. So on the one hand you're saying, 'Welcome, come into my building. But I'm going to need to see an ID before you do' kind of thing. So it is kind of this awkward, sort of strange dichotomy that we're in with the adults.
Do you think that's sad, as well?
Karen Spaulding: It's sad. It's sad, yeah.
Do you find that it's different now when you look at some of the students, identifying students who might be at risk? Does it make you more wary about your students?
Tim Mac Donald: Definitely.
How so? What happens?
Tim MacDonald: I think you're more concerned about their well being, whether it's a situation at home or at school. What are they bringing to school with them that is going to affect them emotionally or academically? There are families that are going through crisis during the school year, whether it's divorce or some sort of situation and restraining orders, and you have to make sure that whoever is buzzed into that building belongs there.
Karen Spaulding: I think and I hope that we as educators have always been about trying to connect and build strong relationships with students and really get to know them, and identify those who might be more fragile than others. I think it also comes from partnerships with community organizations, with mental health organizations. And that is both to get families potentially services that they might need, but also to keep us sort of up to date on when is it a student who's just sort of going through a rough patch versus someone who might need some more ongoing support.
I'm just wondering, too, if you have an anecdote, post-Newtown anecdote, that you think describes how this tragedy has affected you.
Tim MacDonald: On that Monday, I was walking around the building and I walked by first- and second-grade classrooms as they were singing Christmas carols, holiday songs. And it was one of those moments where you kind of just stop in your tracks. And really the tragedy kind of hit me at that point. When I e-mailed the parents that day, I told them that it was great to walk the hallways of our school and listen to the kids singing, because this tragedy occurred two weeks before Christmas. Fortunately students' minds were on that. But it kind of hit me as an adult walking around the building and hearing the innocence of the singing and the excitement. And it's something I'll never forget.
Tina Sosnowski: Gone are the days when we used to open the back doors on a beautiful spring day and let the fresh air in. Now all doors are locked.
Karen Spaulding: I think I've always worried about the safety of students, for example. But it used to be that I would worry that I would lose one on a field trip or that someone would fall down on the playground. And it's frightening — I shudder to think — but what I worry about now is that someone will be in my building who shouldn't be there and will cause harm to a child. And I lose sleep over that at night.
This program aired on December 13, 2013.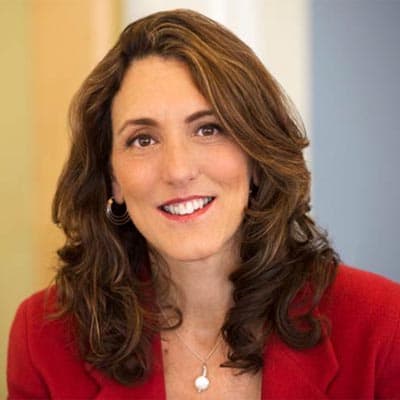 Deborah Becker Host/Reporter
Deborah Becker is a senior correspondent and host at WBUR. Her reporting focuses on mental health, criminal justice and education.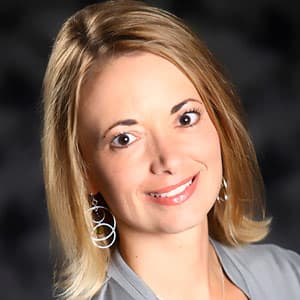 Lynn Jolicoeur Producer/Reporter
Lynn Jolicoeur is the field producer for WBUR's All Things Considered. She also reports for the station's various local news broadcasts.