National Survey Suggests Medical Pot Trickles Down To Teens
This article is more than 7 years old.
The federal government today released Monitoring The Future, its annual reams of data on teen vices — alcohol, drugs, tobacco — and here's perhaps the freshest new data point on the press release:
In 2012, the survey added questions about where students get marijuana. Looking at the last two years combined, 34 percent of marijuana-using 12th-graders living in states with medical marijuana laws say that one of the ways they obtain the drug is through someone else's medical marijuana prescription. In addition, more than 6 percent say they get it with their own prescription.
Hmmm. So if students in medical-marijuana states (like Massachusetts, soon) are getting their pot from friends with medical marijuana cards, does that mean they're smoking more of it in general? Does legalizing medical pot lead to more stoners? Or just a shift in supply?
I put that question to R. Gil Kerlikowske, former police chief of Seattle and now director of the Office of National Drug Control Policy — better known as the country's drug czar.
"What we saw in the survey instruments, and across the country, is that the states that have medicalized marijuana have higher youth use than the states that have not done that, so that is very clear," he said.
'In Mass., if somebody uses the medical marijuana system for distribution, they're looking at a felony.'
But of course, it could be that those states that are already more lax on marijuana, and have more users, are more likely to pass medical marijuana laws. I asked Kerlikowske, whose office opposes pot legalization: Is there any sign that legalizing medical marijuana causes more teen pot use?
"You know, I wouldn't want to go that far," he said, "because we're not saying this is causal effect but the correlation is clear: that youth use is higher in the states that have medical marijuana. And then when you add in the information about where do you obtain it, and you obtain it from a person who does have a medical marijuana card, in my old job as a police chief, I'd call that a clue."
Another clue: weed is not looking very killer-like to high-schoolers: 60 percent of seniors say they don't see regular pot use as harmful.
But again, is there any causation? Are teens less negative about pot because it's now described as medicine?
I spoke with Matthew Allen, executive director of the Massachusetts Patient Advocacy Alliance, which advocated for the medical marijuana law that passed here last year and continues to work on how it plays out. He says the federal study looks at general trends for the nation, but several state-by-state studies have found that there is no causal correlation — that passing a medical marijuana law doesn't boost teen pot use.
He also points out that there are ways to put strict laws in place to prevent diversion of medical marijuana to teens.
In Massachusetts, "We developed a new felony," he said. "So right now, possession of an ounce of marijuana in Massachusetts is decriminalized, but if somebody uses the medical marijuana system for distribution, they're looking at a felony, including up to five years in prison."
And as for the many teens who told the survey they had their own medical marijuana cards, "that's not going to happen here," Allen said, "because pediatric patients here in Mass., before they can have access to the dispensary, they need a sign-off from their parents and a recommendation from two doctors, including one who has a speciality in pediatrics."
This is an eternally contentious issue, so every new data point is welcome — and more are on the way. Nora Volkow, director of the National Institute on Drug Abuse, told a press conference today that the government was funding more research on the broader social effects of medical marijuana.
"We're currently already funding researchers to be able to address what are the consequences of these changes in policy vis-a-vis the prevalence of marijuana," she said, "but we're also interested in knowing: vis-a-vis the effects on school performance, vis-a-vis the effects on emergency room admissions, via-a-vis the effects on car accidents."
Readers, any particular concerns you'd like researched? 
This program aired on December 18, 2013. The audio for this program is not available.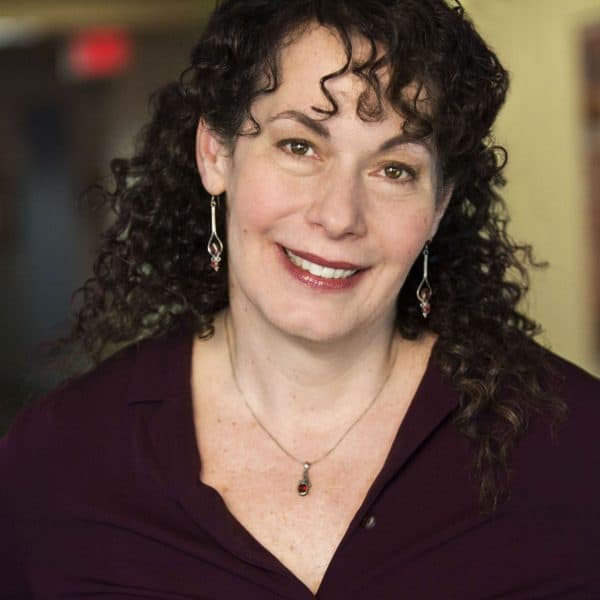 Carey Goldberg Editor, CommonHealth
Carey Goldberg is the editor of WBUR's CommonHealth section.