The $26 Million Reason To Say 'No' To Partners
This article is more than 7 years old.
A merger between Partners HealthCare and South Shore Hospital would increase the state's health care costs by $23-$26 million a year, according to a report due out today.
That substantial estimate from the state's Health Policy Commission is based on three factors: more patients funneled to expensive Partners hospitals, higher payments for South Shore Hospital and more money for its doctors.
"Given the rather strange — bizarre some would say — pricing system in Massachusetts, by this merger, South Shore and the South Shore-affiliated doctors would get an immediate increase in their rates," Stuart Altman, the commission board chairman, said.
The commission's estimate, according to a summary of the report, does not include the effects of increased leverage Partners and South Shore could use to demand higher payments. The impact "will be substantial if payers are unable to prevent the exercise of this leverage in future negotiations."
The report says there is no indication that this merger would improve quality or bring new services to the area.
Partners, which expects to receive the full report today, said the South Shore merger would improve care and lower costs. The state's largest hospital network will have a chance to respond to the commission's findings before they are final.
The Health Policy Commission cannot stop the merger but its report will go to the state attorney general and federal Justice Department, which could.
Commission staffers are reviewing two other proposed mergers out of concern that they could increase health care spending in Massachusetts. They are Lahey Health's plan to acquire Winchester Hospital and another Partners merger, this one with the owner of two hospitals north of Boston, Hallmark Health.
"We want to bring more transparency and accountability to significant transactions that impact health care spending, access, quality and market competition," said commission Director David Seltz. "Our monitoring and oversight role will benefit consumers and businesses, and it will advance the public conversation about how to achieve our collective goal of a more effective and efficient health care system."
This program aired on December 18, 2013. The audio for this program is not available.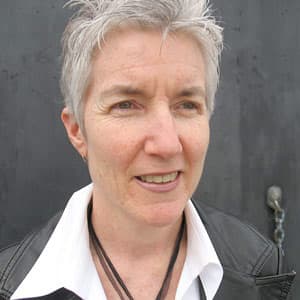 Martha Bebinger Reporter
Martha Bebinger covers health care and other general assignments for WBUR.