Under Pressure To Control Costs, Partners And South Shore Forge Ahead
This article is more than 7 years old.
"Nothing we have seen or heard changes our minds about the value that this proposal offers to patients in southeastern Massachusetts. Our combined vision with South Shore Hospital will improve the care that patients receive and will lower health care costs."

- Rich Copp, spokesman, Partners HealthCare
This is Partners' response after the Massachusetts Health Policy Commission (HPC) approved a report yesterday that says if Partners merges with South Shore Hospital, the cost of care through those facilities and their related physicians would increase $23-$26 million a year. Both the report's author and several doctors I spoke to from South Shore say this is a conservative estimate, that cost increases would likely be substantially higher.
The commission does not have the authority to scuttle the merger, but this report is the first time a public body has analyzed the financial impact another Partners merger could have on the state's attempt to hold down health care spending. Partners, the report says, already has total net assets that are "more than three times the combined assets of the next three largest systems in Massachusetts." This is about pressure. So what does the board want?
Commission board member Paul Hattis said for Partners to serve its mission of increasing value to maintaining excellence, then "the best way forward is to abandon these proposed transactions." This merger, said Hattis, would have "frightening implications for increasing total health spending for employers and individuals, particularly in southeastern Massachusetts."
HPC Chairman Stuart Altman stopped short of asking Partners to scrap the deal, "but they should think hard about changing the structure of the linkage." Partners could, Altman suggests, pull South Shore Hospital into its network but keep an affiliated physician group, Harbor Medical Associates, separate. Moving Harbor and some other South Shore doctors up to Partners physician reimbursement rates alone would increase costs almost $16 million a year after four years.
Or, says Altman, Partners "could make a commitment that they would not see any increase in total medical expense and if they did they would give the money to expand mental health services or care for the poor." The bottom line, says Altman, is that "if you're going to depend on a functioning competitive marketplace, you really need a functioning competitive marketplace."
Partners is preparing a full response to the commission's report. But Copp said yesterday that an initial read shows that it "contains old data, based on a different marketplace. The report looks at the world the way things used to be. The new health care marketplace calls on providers to better coordinate patient care and offer patients better value. That's what this plan does."
South Shore spokesperson Sarah Darcy offered a similar critique.
"By focusing solely on past contract data," Darcy said, "the HPC actually missed the opportunity to quantify the quality and financial benefits of an integrated care model." We are confident, she added, "that this merger can go forward in a way that improves the quality of patient care and addresses affordability."
The commission did look at the track record Partners and South Shore have established in moving toward the new health care marketplace. Partners has results after one year in the Blue Cross global budget contract and one year of moving Medicare patients into the federal government's Pioneer ACO program.  The report says that these changes show some savings, but they "amount to a small fraction of the anticipated increases in spending from the proposed transactions" (meaning paying South Shore Hospital and its physicians the higher Partners rates).
The commission's findings may ripple beyond the Partners South Shore deal. In the short term, the commission will review another possible Partners expansion: the network's plan to pull in Hallmark Health and its two hospitals north of Boston. Most hospitals in the state that are reviewing their merger affiliation options will take a close look at this report. South Shore, according to some of its doctors, has few other alternatives if the Partners deal falls through.
While some hospital analysts have suggested that all hospitals in Massachusetts will move into four, five or six networks within the next few years, Altman says these mergers need careful scrutiny.
"We stand the real possibility of having no community hospitals in five years," he said. "I'm very supportive of our academic medical centers but they don't need to own all the community hospitals."
Patients in Massachusetts already use teaching hospitals at a much higher rate, because we have more of them, than patients across the country. It's one of the reasons why the commission says we spend 36 percent more per person on health care in Massachusetts than the national average.
This program aired on December 19, 2013. The audio for this program is not available.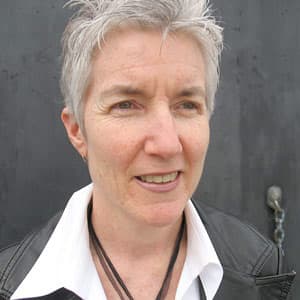 Martha Bebinger Reporter
Martha Bebinger covers health care and other general assignments for WBUR.