French Firm Keolis Wins Mass. Commuter Rail Contract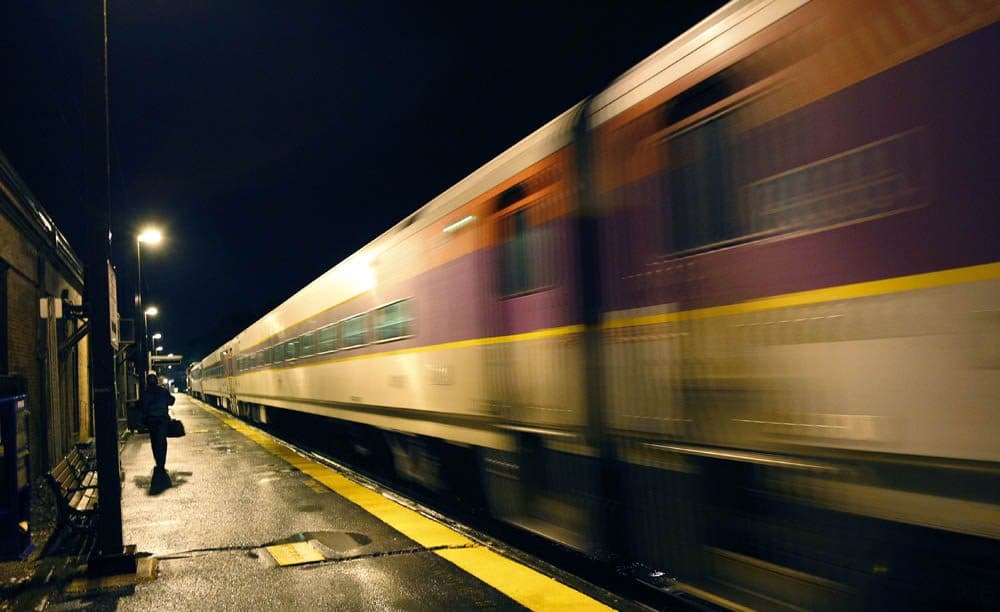 This article is more than 8 years old.
Update at 4:25 p.m. by State House News Service:
BOSTON — The state transportation board voted 6-0 Wednesday to enter into a contract with a new commuter rail operator.
Keolis Commuter Services was selected over the current operator, Massachusetts Bay Commuter Railroad.
The board approved a plan for a base, eight-year contract of $2.69 billion, with an option to extend for four more years and a provision that the total contract may not exceed $4.26 billion.
The contract does not include performance-related financial incentives but raises the cap on potential annual penalties for inadequate service from $3 million to $12 million.
Transportation officials said Keolis received a stronger evaluation than MBCR on its pricing and its operations and maintenance plans.
---
Original post by The Associated Press:
Transportation officials are poised to vote on the selection of a new operator for the state's commuter rail network, replacing the company that has run the system for the past decade.
The board of directors of the Department of Transportation scheduled a vote for Wednesday on a proposed contract with Keolis Commuter Services, a subsidiary of the French company Keolis, which operates public transit systems in more than a dozen countries.
The agreement would cover eight years with an option to extend it for an additional four years, according to MassDOT. The base value of the contract would be $2.68 billion, but could exceed $4.2 billion over the 12-year period.
If Keolis wins the backing of the board, it would replace Massachusetts Bay Commuter Railroad as operator of the commuter rail system, which includes nearly 400 miles of track in Massachusetts and Rhode Island and carries an average of 70,000 round-trip passengers each weekday.
MBCR has operated the system since 2003 under an original five-year contract with the Massachusetts Bay Transportation Authority that was twice extended by the state. In a statement, the company said the decision by MBTA officials to recommend a new contractor raised serious questions about the procurement process.
''MBCR is extremely proud of its record as a dedicated, responsible partner of the MBTA and operator of an aged rail system serving greater Boston, Massachusetts and Rhode Island that stands among the safest and most efficient transportation networks anywhere in the United States,'' the company said.
Awarding a multibillion-dollar contract to a company with little American rail experience would be indefensible, MBCR said in the statement.
MBCR was criticized for its performance during the harsh winter of 2010-2011, when system failures resulted hundreds of hours of delays. The problems were blamed largely on the MBTA's antiquated fleet of locomotives, and the company said it has since maintained a strong record for on-time performance.
This article was originally published on January 08, 2014.