Historic Appointment For Boston Police Force
02:26
Play
This article is more than 6 years old.
Mayor Marty Walsh and his newly minted police commissioner, William Evans, made a historic appointment Thursday in naming William Gross superintendent-in-chief.
Gross is now the department's highest-ranking African-American police officer ever.
Gross started his career as a police cadet about 30 years ago. He rose through the ranks, working in community policing in the neighborhoods of Roxbury and Dorchester.
And Thursday, Walsh told a crowd gathered at police headquarters that Gross' promotion to the No. 2 spot in the department has special significance.
"It's a great day because William Gross becomes the first African-American chief in the history of the Boston Police Department," Walsh said to applause.
During his mayoral campaign, Walsh pledged to diversify city government. Thursday's appointment was one step toward fulfilling that promise.
Even Gross acknowledged how far the police department has come.
"I'm originally from Hillsborough, Maryland," he said. "So, I'm a country boy, goes to the big city at the height of busing. So many things were going on in the city, and the way we viewed the police then was they weren't approachable. Community policing didn't exist. And, we didn't really have much input about how we were being policed. We didn't believe our voice was heard."
Gross said there were many times as a teen he ran from the police even though he hadn't done anything wrong.
But he said he hopes young minorities will be inspired seeing an African-American at the top of the police department.
BPD has long been criticized for not having enough people of color leading its ranks.
Larry Ellison, president of the Massachusetts Association of Minority Law Enforcement Officers, said the group is disappointed they weren't consulted in these latest promotions, nor were they invited to the press conference Thursday.
Ellison says it's too soon to tell if Gross' new job will actually solve of some of the systemic race problems.
"I mean, I've seen people appointed in the past, and there's really been no real authority," he said. "So I can't judge it based on just an appointment. I'd have to see what role and responsibility he has before I can evaluate whether there's been a change."
Commissioner Evans says there will be more changes. His No. 1 priority is making the department more diverse.
This segment aired on January 9, 2014.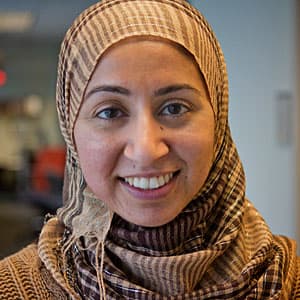 Asma Khalid Reporter
Asma Khalid formerly led WBUR's BostonomiX, a biz/tech team covering the innovation economy.