Some Areas Of Mass. Get More Than A Foot Of Snow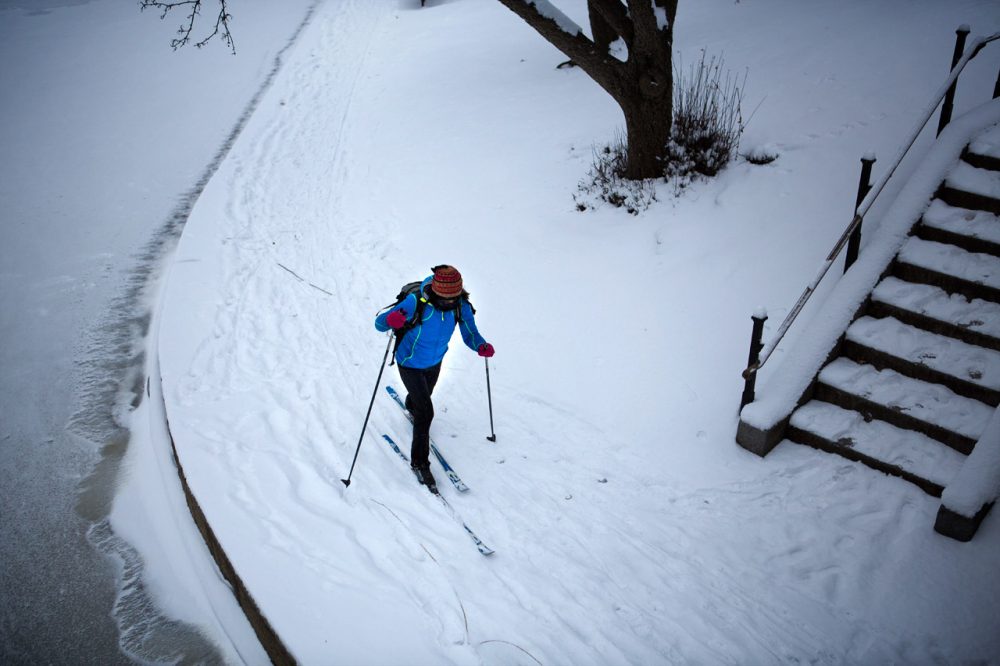 This article is more than 8 years old.
Boston and areas to the west and north of the city were largely spared the brunt of a winter storm that roared across the Northeast, but some areas to the south got socked with a foot or more of snow.
The National Weather service reports that Hanover and Norwell had about 18 inches of snow by Wednesday morning, with Sharon, Weymouth and Rockland all approaching the foot-and-a-half mark.
Meteorologist David Epstein said snow is going to linger over southeastern Massachusetts and Cape Cod into Wednesday afternoon.
A little more than 4 inches fell in Boston, which lifted its parking ban at 8 a.m. Wednesday. Areas to the north of the city, including Dracut and Pepperell, got less than an inch of snow.
Western and central parts of the state also got light snow.
"Depending on where you live, the amount of snow on the ground is quite different," Epstein said. "The arctic air helped to keep the accumulating snow from penetrating very far to the north overnight."
Temperatures across the state were in the single digits and not expected to rise out of the teens Wednesday.
Many schools, including Boston, cancelled classes for Wednesday.
The storm cancelled many morning flights out of Logan Airport, and Amtrak was running on a limited schedule.
With reporting by The Associated Press and the WBUR Newsroom
This article was originally published on January 22, 2014.