More Answers Sought On Troubled Mass. Health Website
03:21
Play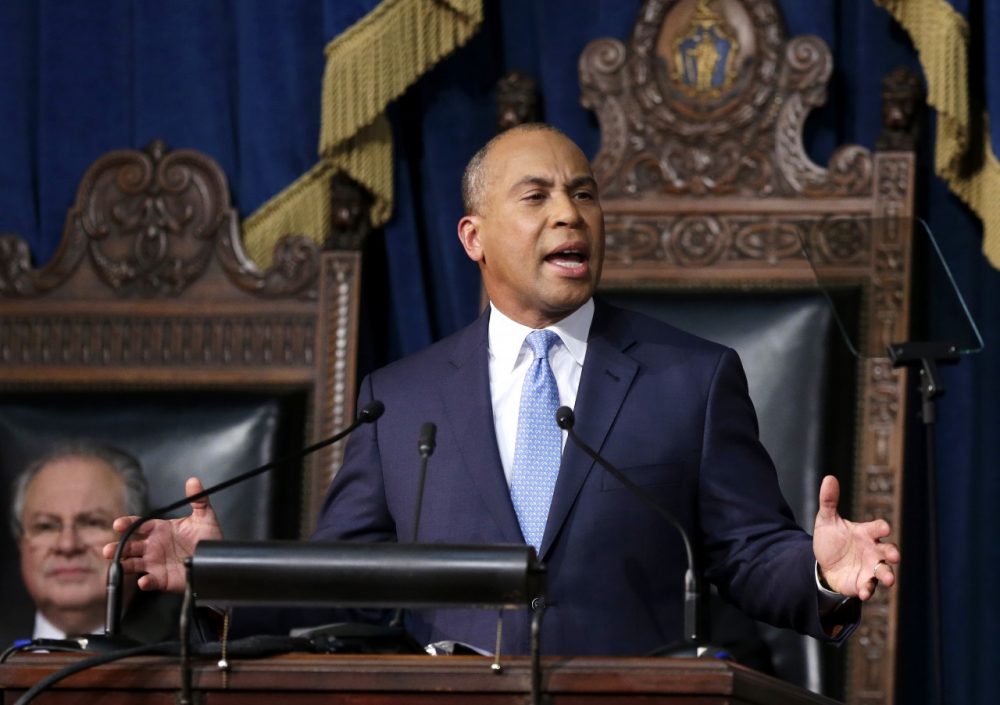 This article is more than 7 years old.
Before the annual State of the Commonwealth address this week, a lot of people had hoped Gov. Deval Patrick would talk about the ongoing problems with Massachusetts' health care website, the Connector. But it rated just a mention.
"We have dealt with serious failings before," Patrick said in his speech. "Now, we must strengthen the Department of Children and Families and fix the Connector's website."
That's all he said, and now, there are rumblings of discontent.
'We Need A Plan'
Anna Eves paid $1,065 in late December for private insurance through the Connector. In January, the bank confirmed that the Connector had cashed her check, but she had not received any information about an insurance plan, so she called the Connector.
"The girl there said, 'Yep, we got your check, but you're not covered,' " Eves said.
Eves, who owns a fine art printing company in Gloucester, was angry. In one phone call after another, she tried to find out what happened. At one point she was told her check for family coverage would be applied to February, then she was told the money had been applied to January, but only for herself. And now she doesn't know what is going on.
"[I'm feeling] very, very frustrated," she said. "Confused — just not happy at all with how incompetent they are over there."
Now even longtime supporters of Massachusetts' landmark effort to cover uninsured residents say the state's performance is unacceptable.
"We are not getting any clear explanation from the state administration, when it's going to be fixed, how it's going to be fixed and why this has been so difficult."

John McDonough, Harvard School of Public Health
"We are not getting any clear explanation from the state administration, when it's going to be fixed, how it's going to be fixed, and why this has been so difficult," said John McDonough, of Harvard's School of Public Health, who worked on the original coverage law. "We need transparency, we need information, we need a plan from the governor and the administration."
Health insurers are worried about how long it will take to enroll the more than 200,000 people the Connector expected to sign up by the end of March. Only 5,400 people have been processed since Oct. 1, when new rules under the Affordable Care Act kicked in, requiring a new website in Massachusetts.
Connector Board member Celia Wcislo said Connector staff are working "round the clock" to both sign people up by hand and lay out a website solution.
"I think within the next couple of weeks there will be a plan for how and when it will all get done and how we're going to do it," she said.
Both Patrick and Attorney General Martha Coakley have said they're looking into a possible lawsuit against the website contractor, CGI.
An outside analyst's report to determine what went wrong with the site and who is responsible was due 14 days ago. The Connector says the review was completed, but the report has not been delivered.
At the State House, Sen. James Welch, co-chairman of the Joint Committee on Health Care Financing, has scheduled an informational hearing for mid-February. He said it won't be an oversight hearing.
"Maybe at the point in time when it's appropriate we can address the fact that whatever missteps happened, you know, happened," he said. "But at this point in time we need to make sure we're doing everything and focusing everything we can to putting our resources and putting our efforts toward whatever solutions we can."
Solutions — that's what people are waiting to hear.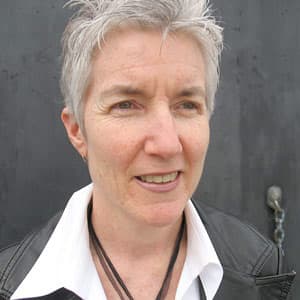 Martha Bebinger Reporter
Martha Bebinger covers health care and other general assignments for WBUR.