Man Allegedly Shot By Aaron Hernandez Shot Again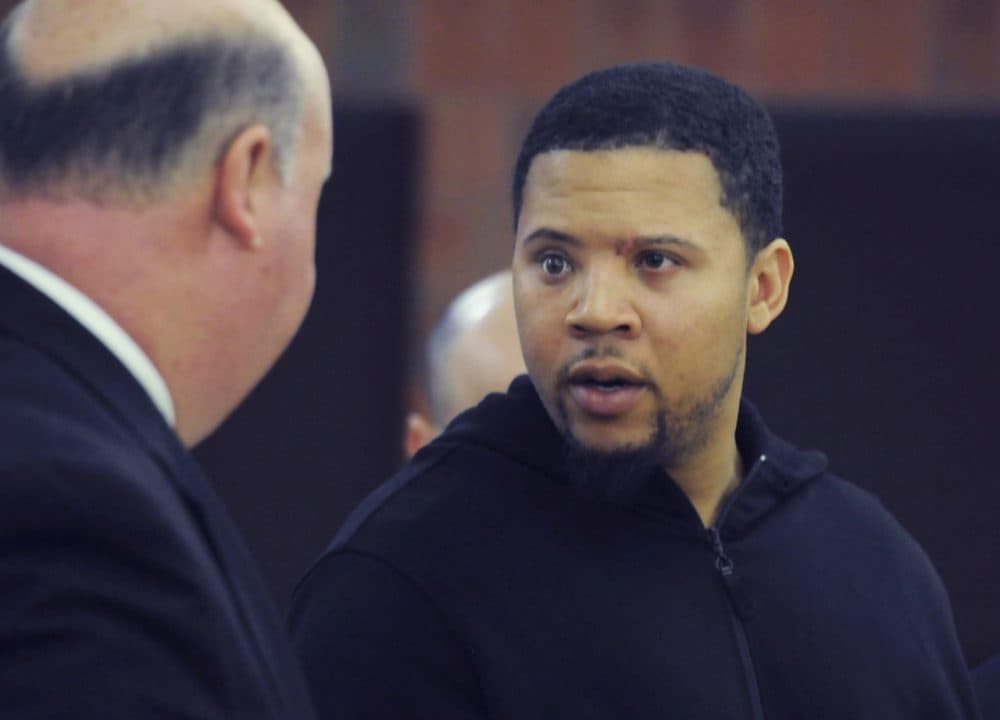 This article is more than 6 years old.
Hartford police say a man who alleges he was shot in the face by former New England Patriots tight end Aaron Hernandez was shot again in a dispute over money.
Police Lt. Brian Foley said that Alexander Bradley was part of a nightclub disturbance Sunday that spilled outside where he was shot. He says the 31-year-old got a gun from his car and tried to enter the nightclub.
He says detectives recovered 11 shell casings and that the gun was reported stolen from Springfield, Mass.
Alexander was charged with criminal possession of a firearm, criminal use of a firearm and other crimes. His attorney declined to comment.
Bradley alleges in a Florida lawsuit that he lost his right eye when Hernandez shot him as they argued outside a club in February.
This article was originally published on February 03, 2014.