Hernandez Associate Held On $1M Bond In Conn.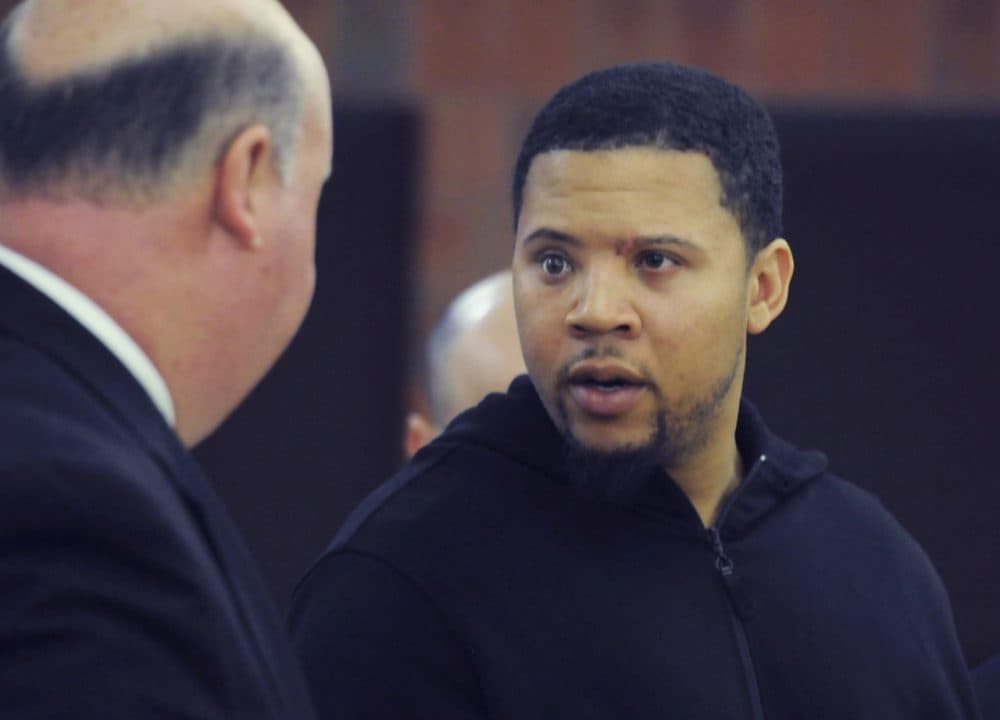 This article is more than 6 years old.
A judge has ordered an associate of former NFL star Aaron Hernandez to be held on $1 million bond following his arrest over a shooting outside a Connecticut nightclub.
Alexander Bradley was arraigned Tuesday in Hartford Superior Court on charges including criminal possession of a firearm.
Police say a dispute over money turned violent on Sunday and Bradley was shot multiple times in the right thigh, then got a gun from his car and opened fire outside the Vevo Lounge Bar & Grill in Hartford's South Meadows neighborhood. His attorney said Bradley is the victim in the case.
Bradley alleges he was shot in the face by Hernandez in Florida last year.
Hernandez is detained on a murder charge in last year's slaying of a semi-professional football player.