Independent McCormick Launches Mass. Campaign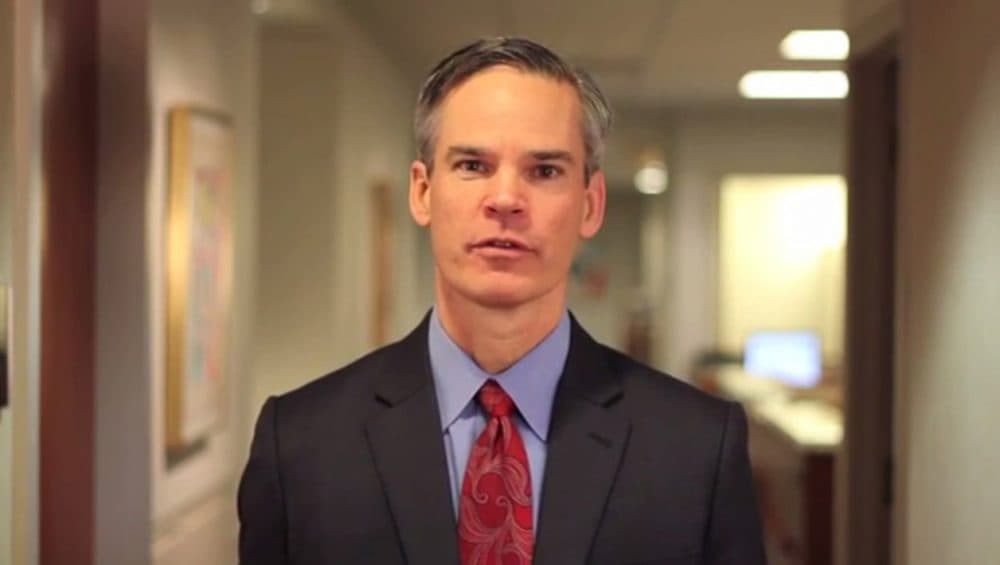 This article is more than 6 years old.
Jeff McCormick, a venture capitalist from Boston, officially launched his campaign for governor as an independent on Tuesday, pledging to put problem-solving ahead of politics.
McCormick, who founded Saturn Partners in 1993, outlined a plan to use tax incentives to promote job creation. He also said he would work to cut waste and streamline the state bureaucracy.
McCormick filed papers with the state Office of Campaign and Political Finance last fall. He loaned $150,000 to his campaign last year and finished with a year-end balance of about $45,000, according to records.
More than 50 percent of registered voters in Massachusetts are not affiliated with either major political party, but independent candidates have typically struggled to gain a foothold in the state.
McCormick said on his campaign website that he was encouraged to run as an independent by U.S. Sen. Angus King of Maine, who had previously been elected governor of that state as an independent.
"He summed up why it's a good idea to run as an independent because people are fed up with the gridlock and finger-pointing," said McCormick.
The last venture capitalist to run for governor in Massachusetts was Republican Mitt Romney, who was elected in 2002 and served one term before launching the first of two White House bids.
A father of three, McCormick said in a statement he would seek to strengthen the math and science curriculum in public schools to "educate for 21st century jobs," and would also beef up vocational schools and community colleges.
Democrats who have announced for governor are Joseph Avellone, a business executive; Donald Berwick, a pediatrician and former U.S. health care official; Attorney General Martha Coakley; state Treasurer Steven Grossman; and Juliette Kayyem, a former state and federal homeland security official.
The Republican candidates are Charles Baker, the 2010 GOP nominee for governor, and Mark Fisher, a Shrewsbury businessman.
Evan Falchuk, a businessman from Newton, and Scott Lively, a minister from Springfield, are also running as independents.
Democratic Gov. Deval Patrick is not seeking a third term.
McCormick is widely seen as posing the greatest threat to Baker as Republicans try to reclaim the governor's office.
In 2010, then-state Treasurer Timothy Cahill left the Democratic Party to run for governor as an independent, but his campaign foundered under attacks from Baker allies, and he finished with about 8 percent of the vote.
This article was originally published on February 04, 2014.