Wave Of Praise For CVS Decision To Stop Selling Cigarettes; What's Next?
This article is more than 7 years old.
From President Obama to the American Medical Association, praise is ringing through the land for CVS Caremark's announcement today that it will stop selling tobacco products even though that will cost the company some $2 billion in revenue. USA Today reports here that CVS found tobacco sales incompatible with its goal of promoting wellness:
"Selling tobacco is very inconsistent with being in that business," said Helena Foulkes, CVS's president. "We really thought about this decision as it relates to the future as a health company — it's good for customers and our company, in the long run."
Just to highlight a couple of the positive responses:
The Harvard School of Public Health tweets: "CVS will quit selling tobacco--an important step in fighting smoking and improving health. Bravo!"
A statement from Dr. Ronald Dunlap, president of the Massachusetts Medical Society, reads in part:
The announcement that CVS Caremark will no longer sell tobacco products in its stores is a welcome and exciting step in the continuing campaign against the leading cause of preventable disease and premature death in the United States. Following on the heels of the U.S. Surgeon General's 50th anniversary report on tobacco issued last month, this decision represents a milestone in tobacco prevention efforts by eliminating the availability of tobacco at more than 7,600 CVS/pharmacy locations nationwide.

It has long been the position of the Massachusetts Medical Society that the sale of such products in health care facilities is inconsistent and contradictory with health and well-being.

As a cardiologist for 34 years, I have seen the devastating effects of tobacco on too many patients for far too long. Heart and respiratory diseases, stroke, and other disorders related to smoking have taken a huge toll.

We must remember that nearly 44 million American adults still smoke, and tobacco accounts for some 443,000 deaths each year. Tobacco use also claims a huge part of our nation's health care expense, at $96 billion in direct medical costs annually.
And the Journal of the American Medical Association sums up an editorial published online, including this:
Troyen A. Brennan, M.D., M.P.H., Chief Medical Officer, CVS Caremark, Woonsocket, R.I., and Steven A. Schroeder, M.D., Director, Smoking Cessation Leadership Center, University of California, San Francisco, write that 50 years of tobacco control efforts have greatly reduced the prevalence of cigarette smoking, from approximately 42 percent of U.S. adults in 1965, to 18 percent today. "Yet more interventions are needed. The rate of reduction in smoking prevalence has stalled in the past decade: 42 million people continue to smoke and 16 million current and former smokers have smoking-related illnesses."

The authors write that a new emphasis on restricting tobacco availability and reinforcing the social unacceptability of smoking casts a harsh light on pharmacies' sale of cigarettes and other tobacco products. "Advocates have long questioned the juxtaposition of the distribution of medications for promoting health with the sale of the single most deadly consumer product. … This is primarily a U.S. problem: pharmacies in other developed countries do not sell cigarettes."
Dr. Dunlap ends his statement with "We urge others to follow the company's lead." Which raises the question: Who, or perhaps what, is next? The Center for Science in the Public Interest sends congratulations to CVS, and also tweets a suggestion: "As a healthcare provider, you should also ditch disease-promoting soda."
Readers, what do you see as the next step?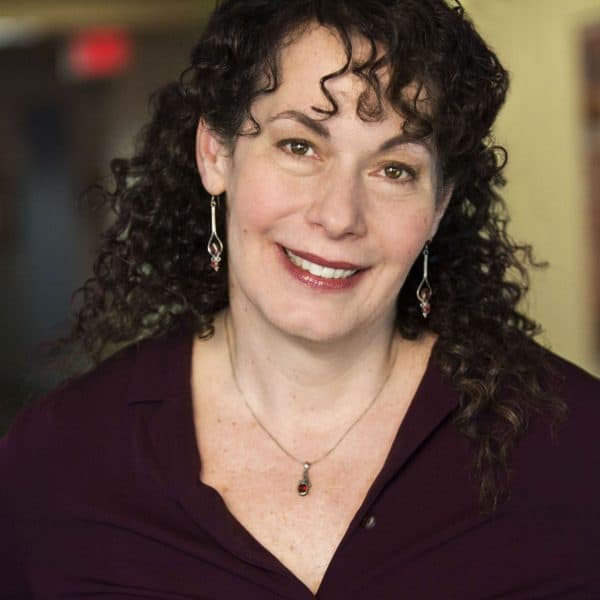 Carey Goldberg Editor, CommonHealth
Carey Goldberg is the editor of WBUR's CommonHealth section.