Views Of A Frozen Charles River
This article is more than 7 years old.
I walk across the Charles River every day on my way to work, from Cambridge in to Boston. I've been struck this winter by the changing patterns on the surface, as the temperatures rise and fall, rise and fall, and the snow melts and then hardens again.
Some days the frozen river looks like abstract art, some nights like the surface of the moon. Here are my favorite views over the past weeks.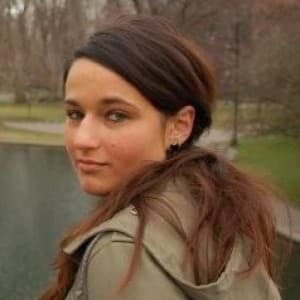 Lisa Tobin Senior Podcast Producer
Lisa Tobin was formerly WBUR's senior podcast producer.