Updates, But No Solutions, From Today's Connector Board Meeting
This article is more than 7 years old.
If you have or have tried to sign up for health insurance through the Massachusetts Health Connector, you know the website is a mess. Last week, Gov. Deval Patrick brought in a special assistant, Sarah Iselin, and and IT oversight group, Optum.
Today we had the first of what are to be weekly updates, with graphics that map the problems many of you are having.
If you are expecting a quick fix, you can stop reading here. But there are some important updates that might be helpful:
1. If you are one of the 50,000 or so residents who submitted a paper application for subsidized insurance, hang tight. The state has several dozen people (adding another 36 this week) who are going through these applications by hand at the rate of about two hours per application. If you do the math you'll see it may take a while to get to you. The state hopes to add software that will speed up this process.
2. If you are one of the 124,000 Commonwealth Care members whose coverage was extended through March, you might want to hang tight too. The state has clearance from the federal government to extend your coverage again, through June 30. Now the state must negotiate with your insurance plan.
Eric Linzer, with the Massachusetts Association of Health Plans, said "each plan will make its own decision about whether to participate in the extension. There have been financial challenges in continuing coverage at last year's rates, but plans are committed to making sure these folks have coverage."
And be prepared for another extension of your current coverage into the fall or beyond.
Iselin, Patrick's special assistant on the website fix, said "we are not going to take our foot off the gas, in terms of really trying to move quickly and expeditiously. But it's premature to answer the question about whether June 30th will be adequate or not."
3. If you buy insurance on your own through the Connector — that's about 32,000 of you who need to re-enroll in a Commonwealth Choice plan — the state suggests filling out a paper application. Connector Director Jean Yang says this will be faster than waiting for the website to be fixed. "Our hope is this will create an easier way...to transition," Yang added. You should be getting a letter from the Connector soon.
The state apologized to Choice members whose checks were cashed but not processed for coverage.  ata flaws on the website apparently made it difficult to connect your name on a check with your online enrollment records.
4. If you have a medical emergency, and you aren't sure if you are covered, leave a comment below, call the Health Care for All Helpline at (800) 272-4232, or the Connector's number, 1-877-623-6765. I know many of you are frustrated with the Connector, but they want to find people who've fallen through the cracks and need coverage. They want to help move your case to the front of the line if you need care.
There is no word on when the website will be fixed or even if the site CGI built can be fixed. Iselin and her team are focused for now on the short-term goals: clear up the backlog of applications, make sure everyone has coverage, and shore up the basic website functions and workarounds.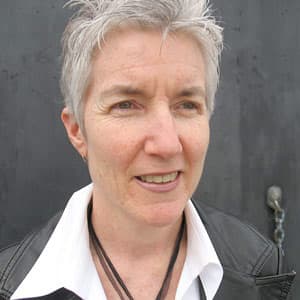 Martha Bebinger Reporter
Martha Bebinger covers health care and other general assignments for WBUR.