Snowstorm Descends On Boston, Cape Cod And Islands
04:31
Play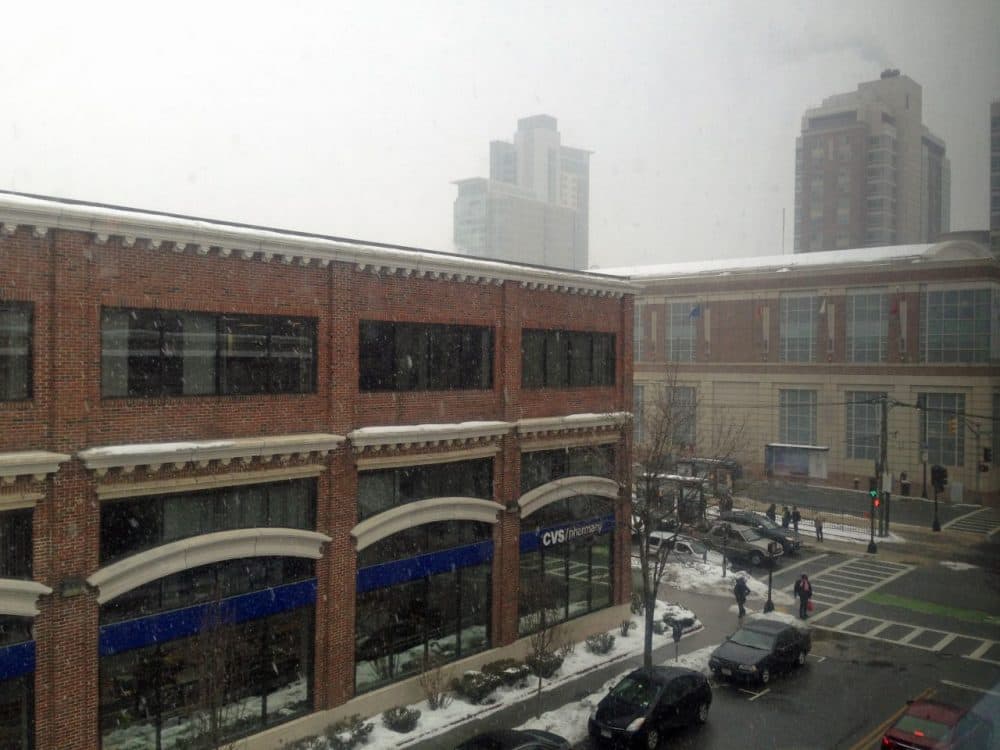 This article is more than 6 years old.
Another winter storm began to hit New England with snow Saturday afternoon. The storm is expected to bring strong winds and blizzard conditions near the Massachusetts coast.
The Boston area faces a winter storm warning and could get anywhere from 5 to 9 inches of snow.
The National Weather Service has issued a winter blizzard warning for Cape Cod and the Islands, as well as the coastal areas of Essex and Plymouth counties.
Meteorologist David Epstein told WBUR how many inches to expect.
"In the Boston area we are looking at 5 to 9 inches," he said, "with over 10 inches approaching 14 as you get to the South Shore. Cape and Islands will see anywhere from 6 to 12 inches; it will depend on how much rain you get."
On the Cape, the precipitation is going to start as rain and that will affect snow totals.
"They'll lose a little of the potential snow at the beginning," Epstein said, noting that the snow will be heavier and wetter, and will start as a mix of rain.
Epstein said once we get through this storm there is a bit of a silver lining.
"The good news is Sunday is a return to sunshine temperatures in the upper 20s, [though] it will be windy. For Monday, lots of sunshine and temps in the mid-20s. There could be some more snow on Tuesday, but it's not looking like a big storm."