Study: Bullying Toll May Linger For Years, Leading To 'Substantially' Worse Health
This article is more than 7 years old.
Researchers at Children's Hospital Boston report that children who have been bullied suffer not only the immediate blow of humiliation or worse, but that the toll of such childhood insults may linger for years — particularly if the bullying re-occurs — and lead to dramatically worse mental and physical health.
The negative impacts of chronic bullying may accumulate and snowball, researchers report, with ongoing bullying associated with greater depression symptoms in kids and lower self-worth over time.
From the study, "Peer Victimization in Fifth Grade and Health in Tenth Grade," published in the journal Pediatrics:
We analyzed data from 4297 children surveyed at 3 time points (fifth, seventh, and tenth grades) in 3 cities. We used multivariable regressions to test longitudinal associations of bullying with mental and physical health by comparing youth who experienced bullying in both the past and present, experienced bullying in the present only, experienced bullying in the past only, or did not experience bullying.

RESULTS: Bullying was associated with worse mental and physical health, greater depression symptoms, and lower self-worth over time. Health was significantly worse for children with both past and present bullying experiences, followed by children with present-only experiences, children with past-only experiences, and children with no experiences. For example, 44.6% of children bullied in both the past and present were at the lowest decile of psychosocial health, compared with 30.7% of those bullied in the present only (P = .005), 12.1% of those bullied in the past only (P < .001), and 6.5% of those who had not been bullied (P < .001).

CONCLUSIONS: Both chronic and current bullying are associated with substantially worse health. Clinicians who recognize bullying when it first starts could intervene to reverse the downward health trajectory experienced by youth who are repeated targets.
Reuters quotes the study's lead researcher, Laura Bogart, PhD, from Boston Children's Division of General Pediatrics, saying the research underscores the importance of "early" and "immediate" interventions:
"I think one key thing to take from this is that any adult that has any contact with children . . . (should) know what the signs of bullying might be," Bogart said. "This study tells us some of them, but not all of them."

"There are physical signs, but they're not always physical," she said.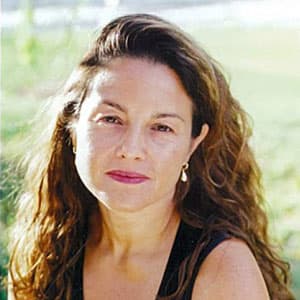 Rachel Zimmerman Health Reporter
Rachel Zimmerman previously reported on health and the intersection of health and business for Bostonomix.