Boston Police Urge Vigilance After East Boston Assaults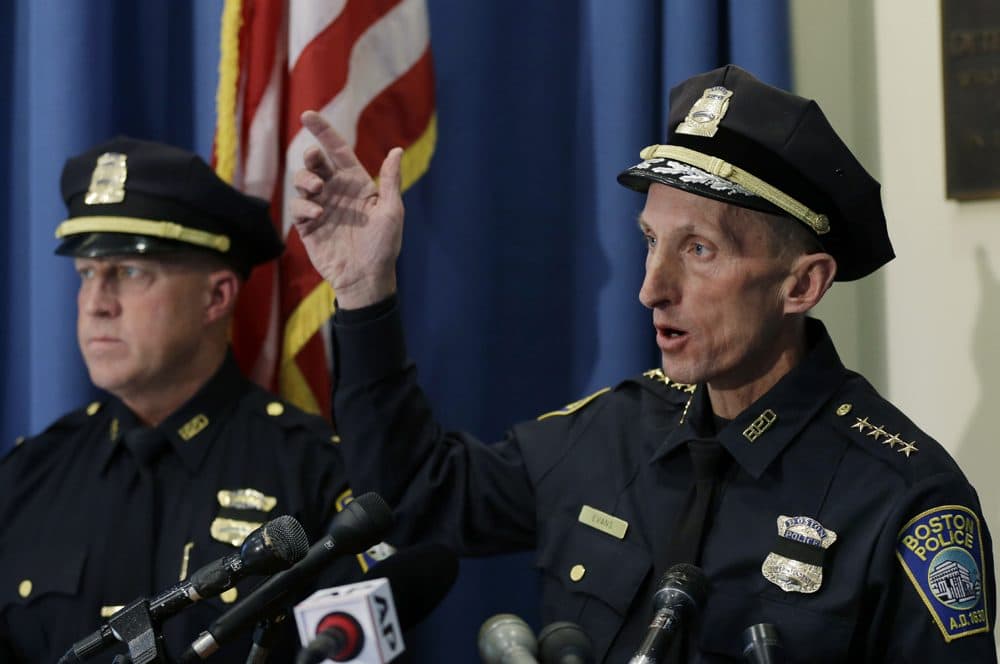 This article is more than 6 years old.
Boston police are urging residents to be vigilant following a series of assaults on women in East Boston earlier this week.
The three attacks, which occurred between 4:28 and 8:03 p.m. Monday, appear to be connected, according to Boston police. In their reports on the separate incidences, the three female victims said they were attacked by a man of medium build who smelled of alcohol.
Two of the attacks were deemed sexual in nature, police said.
Two of the women refused medical attention after the assaults, and the third woman was taken to a local hospital and treated for non-life-threatening injuries.
In a statement, Boston police said that they were dispatching additional patrols to the area and urging the public to "enhance and increase their levels of awareness and vigilance."
"We're reaching out to the community to obviously be on their toes, you know if they're a young lady traveling, travel in pairs, watching being on the cellphone, not paying attention," Boston Police Commissioner William Evans added to WBUR.
Boston Mayor Marty Walsh echoed Evans' sentiment, stressing that whenever possible, people should walk the city's streets with others.
"It's not gonna happen all the time because people are coming from work if there's no one with them, but generally if you can do that, be alert, know your surroundings, know where you are, take your headphones out, you know, be alert to what's going on," he said.
Anyone with information regarding these attacks can contact police at 1-800-494-8477 or text the word "TIP" to "CRIME" (27463).