Revere Voters Say Yes To Casino Proposal At Suffolk Downs
04:31
Play
This article is more than 6 years old.
By almost a two-to-one margin, voters in Revere on Tuesday approved a plan to build a casino at the Suffolk Downs racetrack.
But opponents say they're still in the game, and Mohegan Sun's $1.3 billion gambling complex still needs to win approval from the state gaming commission.
'Second Chances Are A Great Thing'
There were handshakes, hugs and high fives all around as hundreds of casino supporters at Suffolk Downs heard the news: the proposed casino, which just four months ago seemed doomed, was back on track.
Chip Tuttle, chief operating officer at Suffolk Downs, took to the stage.
"Second chances are a great thing in life," he said.
This was the second time the Revere racetrack casino plan has come to a vote. Back in November some 61 percent of Revere voters backed the proposal, but voters in East Boston, by an overwhelming margin, said no. And, because that proposed casino would have straddled land in both communities, it needed approval from both.
So that seemed that.
But after the November referendum, Revere Mayor Dan Rizzo and track owners came up with a plan B: build the casino, but only on the Revere side of the racetrack. Rizzo championed the casino as the city's salvation. In recent decades Revere has been down on its luck with unemployment high and the tax base eroded.
Connecticut-based gaming company Mohegan Sun was brought in, promising to pay Revere $33 million up front and at least $25 million annually.
The mayor was overjoyed when the unofficial vote tally came in showing 63 percent of Revere voters — a greater percentage than the first time around — approved the new plan.
"Today Revere said yes to jobs, today Revere said yes to tax relief for all our residents, today Revere said yes to better schools and safer streets," Rizzo said.
The Road Ahead
Now, Revere must wait for a yes from the state's gaming commission. Or a no. Wynn Resorts has a competing $1.6 billion proposal for Everett just 3 miles away, and the commission has until the end of May or June to select one of them for the only casino license in eastern Massachusetts.
Mohegan Sun CEO Mitchell Etess said his company's proposal is the clear winner.
"We're going to win it for many reasons," he said. "Why? We have the best location with the best access to drive the most gaming revenue and the most taxes to the commonwealth. It's near the highways, it's near Logan Airport, it's next to the T. Come on."
But come on says Everett Mayor Carlo DeMaria. In a statement Tuesday night, he said, "There's no comparing Everett's near-90 percent margin of victory to the vote in Revere." And he promises "an unmatched economic development opportunity for Everett."
The Opposition
But despite Tuesday night's vote, opponents to a casino in Revere are not about to fold. With missionary zeal, they mobilized Revere's religious organizations and church leaders, such as the Rev. George Szal of the Immaculate Conception Roman Catholic Church.
"Casinos are predatory," he said. "They steal the souls of people."
That message helped opponents to parlay $10,000 in "no" campaign contributions into a third of the Revere vote, while casino backers spent $400,000. And gambling supporters are well aware that the faith factor could still quash their plans if opponents are successful in putting a ballot question before voters statewide asking if they want to repeal gambling in Massachusetts.
Celeste Ribeiro Myers, of the group No Eastie Casino, is helping to lead that effort.
"We're full speed ahead with repeal," she said. "It's not over 'til it's over."
Gambling opponents say they have 90,000 signatures, more than enough to put a question on the ballot in November, but the Supreme Judicial Court has to rule before that can go forward. So a casino for eastern Massachusetts is still a wild card. But for now, Revere and Mohegan Sun are happy with the hand they've been dealt.
This segment aired on February 26, 2014.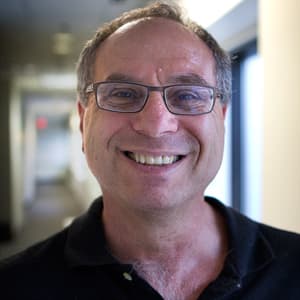 Bruce Gellerman Senior Reporter
Bruce Gellerman is an award-winning journalist and senior correspondent, frequently covering science, business, technology and the environment.