Connector Website On The Mend, But Many Applicants Still In Limbo
This article is more than 7 years old.
Good afternoon! This is your weekly update on attempts to fix the flawed Health Connector website. Sarah Iselin, a special assistant to Gov. Deval Patrick, is posting the latest numbers of people who expected to be able to enroll online without too much trouble but are in some kind of limbo because the website doesn't work.
I'm reminding myself as I write this to look at the forest and not just the trees. There are lots of trees/numbers. I'll start with them.
The Numbers
1) The Connector has picked up the pace of processing a backlog of 72,000 applications for free and subsidized coverage. In two weeks, the backlog has dropped to 39,000, with help from Optum, the outside firm that has brought in 233 data entry folks so far. That number is supposed to rise to 318 by next Monday.
But 39,000 people that have applied for coverage may not have any, and haven't heard anything about the status of their application. The Connector says it has tried to prioritize applicants who need coverage right away.
2) There are more than a thousand new applications coming in every day, so it will still be awhile before people get a timely response. The Connector has a new data entry tool that has cut the time it takes to process applications from two hours to 39 minutes, on average.
3) There are now about 55,000 residents in temporary coverage through the state's Medicaid program. The Connector expects that these people will qualify for Medicaid, which is free coverage, or for Connector Care, which is subsidized insurance based on your income (up to 400 percent of the poverty line, or $46,680 for a single person).
4) These 55,000 people — and the roughly 120,000 folks who were already in a subsidized plan that has been extended — are in limbo. The Connector does not know exactly what they will qualify for because the online tool that verifies income, etc., and calculates eligibility, still doesn't work.
5) The Connector says there are 21,000 low- and moderate-income residents seeking state coverage for the first time. This number probably includes low-wage workers who couldn't afford their employer's plan (especially if it was 50/50) but weren't eligible for state subsidies because they had access to a work-based plan. The Affordable Care Act says those workers can apply for subsidized insurance.
The Bigger-Picture
Now I'll try to move from the trees to the forest.
Iselin, who was brought in to oversee a website fix, estimates that the state still needs to determine eligibility for more than 200,000 people (that's the 120,000 in extended Connector Care, the 55,000 in temporary Medicaid coverage and some of the 39,000 who have not yet been screened).
The problem is, the state needs to get these folks into a permanent plan before the end of June, when a federal extension that is helping fund the temporary coverage ends. Iselin says she is not sure the Connector can get the eligibility tool up and running in time to process this many people, notify them, get their payment in, and make sure they are in an insurance plan.
What happens if the state doesn't meet this deadline? Your guess is as good as mine. The state could apply for another federal extension — but wait, that brings us to another problem.
Insurers who cover those 120,000 of you who were in Commonwealth Care last year agreed to extend coverage through the end of March. The feds said those plans could be extended through June, but the insurers have not agreed to do so. The insurers say they are losing money on this extension. In some cases, according to the Connector, the contract through which your insurance plan pays your doctor or hospital has expired.
If you are in an extended Commonwealth Care plan, look for notice in the next week or two about what will happen to you after March 31. You may stay with your current plan for another three months, or you may also get moved into some kind of temporary coverage. Messy, huh?
And, finally, there's that issue of cost. The state will probably have to compensate insurers who agree to extend Commonwealth Care. We don't know the cost of the additional hardware the Connector is buying to shore up the broken website. It does work now, the Connector says, for people who want to buy insurance without subsidies. But it may never work for those who need subsidized coverage.
Starting over is one of the options Iselin and her team are considering. Stay tuned.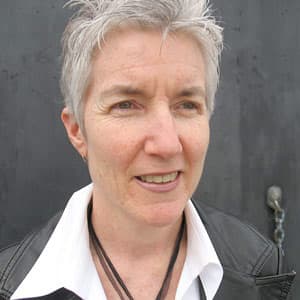 Martha Bebinger Reporter
Martha Bebinger covers health care and other general assignments for WBUR.