Report: In Mass. Health Care, System Skewed So Rich Get Richer
This article is more than 7 years old.
A report released today by the Healthcare Equality and Affordability League (H.E.A.L.) — a partnership between the for-profit Steward Health Care System and the union, 1199 SEIU United Healthcare Workers East — finds that disparities in hospital costs and financing across the state are driving "a vicious cycle" of inequality in health care.
The result, according to this analysis, is that medical care is becoming less affordable for lower-and middle-income families in Massachusetts, and the disparities in hospital financing are "compromising the viability of community hospitals."
The group is calling for new, and what they call more "fair" reimbursement rates so that poorer, community hospitals (with a greater proportion of Medicare and Medicaid patients compared to the higher-cost Boston teaching hospitals) can continue to serve the lower-income patients, among other financial recommendations.
David Williams, president of the Boston consulting firm Health Business Group, who was paid by H.E.A.L to research and co-author the report, says: "What hasn't been demonstrated before is what impact these financing disparities have on communities and community hospitals."
He notes: "The hospitals that have the highest percentage of publicly funded patients, they get paid less, but in addition to that, those hospitals also get the lowest commercial rates — because they're not in as strong a position to negotiate — so that means that they're doubly disadvantaged...it means that the hospitals serving middle-class and lower income communities don't have the resources to compete effectively with those hospitals that get higher reimbursements."
Clearly, the group's recommendations would benefit the Steward-owned hospitals, Williams acknowledges, but, he adds: "it would also help with the state's overall approach to cost containment.
I asked Nancy Turnbull, an associate dean at the Harvard School of Public Health, to take a look at the report and here's what she had to say:
...This report looks to be raising critical issues regarding payment disparities. We've known for years, from the work of the [Attorney General], [Center for Health Information and Analysis] and others that these disparities exist and are, in many cases, getting worse. So far, we've done little to address them, and the effect these disparities have on lower paid providers and the patients for whom they care. However, I don't think the solution is, in most cases, to just increase the rates of payment for poorly paid providers, although that is a needed action for some. We also need to talk about reallocation of existing payments, and about costs. I am supportive, to some extent, of giving consumers reasonable financial incentives, based on their income, to use lower cost providers—although lower paid is not the same as lower cost--but we also need approaches that are systemic. Consumers in tiered and high deductible health plans aren't going to solve this problem without tough action by state government and other payers, including, in my opinion some regulation of rates of payment. And most tiered networks available so far are regressive — they impose higher costs on lower-and moderate-income people. They address one form of inequality by creating another.
Among the findings, according to the H.E.A.L press release:
"The rich get richer as highest cost hospitals attract a greater proportion of patients with commercial insurance, which have higher reimbursement rates than Medicare and Medicaid."

--"Patient migration for routine care from community hospitals to high cost Boston teaching hospitals increases total medical costs and contributes to higher premiums for all individuals and families with commercial insurance (non-Medicare nor Medicaid). Additionally, low-income patients, forced to travel greater distances to receive routine care are more likely to forgo treatment until conditions become acute and require more expensive interventions." 

--"The poor get poorer as community based hospitals are disadvantaged by a combination of large numbers of inadequately reimbursed Medicaid patients and lower commercial payment rates for their remaining commercially insured patients."

--"A tale of two households exists where middle-class and low-income communities are effectively subsidizing the healthcare of individuals who live in wealthier communities. Higher-income communities generate greater medical expenses per person than lower-income communities but these costs are spread across geographies in the form of higher premiums for everyone."
Among the recommendations:
"Reduce Disparities in Hospital Reimbursement — The Commonwealth's cost growth benchmark should be adjusted to account for providers' relative price differentials, requiring high cost providers to hold cost growth below the benchmark as a first step in addressing the wide variation in reimbursement."

"Consider Provider's Payer Mix when Setting Medicaid and Commercial Insurance Reimbursement Rates - Health care providers that care for a high percentage of Medicaid patients should be compensated for Medicaid underpayment through higher Medicaid and/or commercial insurer reimbursement rates. "

"Implement a Medicaid Accountable Care Organization (ACO) – As the second largest payer in the state, the Commonwealth should use its $13 billion purchasing power to immediately implement a Medicaid ACO program, similar to the successful Medicare Pioneer ACO program, which rewards quality and cost containment."

"Encourage Insurance Companies to Design Products and Plans that Reward Members Utilizing Lower Cost Community Providers — Insurance companies should introduce products that reward employers and employees who choose to receive their care within cost effective provider networks with lower premiums."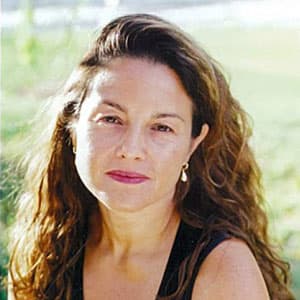 Rachel Zimmerman Health Reporter
Rachel Zimmerman previously reported on health and the intersection of health and business for Bostonomix.