Forecast: Snow Expected Tuesday Night
This article is more than 7 years old.
On a clear morning, cold temperatures will make it feel like mid-winter. Temperatures will stay in the upper 20s this afternoon and, with a bit of a breeze, it will feel quite cold much of the day. There won't be any weather issues overnight or again on Tuesday as clouds begin to increase. Temperatures Monday night will fall to the teens, but recover above freezing for Tuesday.
Tuesday night snow breaks out across southeastern areas of the state after 9 p.m. and spreads toward Boston after midnight. The snow will be heavy at times over Cape Cod but much lighter north of Plymouth.
As the storm intensifies winds will increase and because of the strong winds and potential for heavy snow the National Weather Service has issued a blizzard watch for Cape Cod. In addition to that watch, a winter storm watch for the possibility of heavy snow has been issued for areas south of Boston for parts of Bristol and Plymouth counties.
Later today as new information about the development of the potential storm becomes available these watches could be upgraded to warnings or dropped altogether. We may have to wait until early Tuesday morning for any chances in the status of these watches.
The blizzard watch has been posted because strong winds in excess of 35 miles per hour will combine with falling snow to bring at least a three-hour period when visibility will fall below a quarter mile.
The snow prediction totals are not very high and could still swing higher or lower depending on the track of the storm.
The snow ends in Boston during the morning Wednesday and in the afternoon over Cape Cod. Temperatures will continue to run well below normal remaining in the 30s.
Milder air finally reaches the region for the end of the week. Although there will be a cool down late in the weekend, much of next week looks to feel more like spring.
---
Monday: Sunny and cold with temperatures in the mid to upper 20s. Winds will make it feel like temperatures are in the single digits.
Monday night: Mostly clear and cold with lows in the teens.
Tuesday: Sunny with clouds increasing later in the day. Highs in the mid 30s.
Tuesday night: Snow over Cape Cod and Southeastern Massachusetts before midnight and Boston after midnight. Lows in the 20s. Little snow west of Route 495 and north of the Pike. It will become very windy, especially along the coastline and Cape/Islands.
Wednesday: Snows exits the area during the morning and early afternoon.
Thursday: Sunny and not as cold.
Friday: Milder.
You can follow David's weather updates on Twitter at @growingwisdom.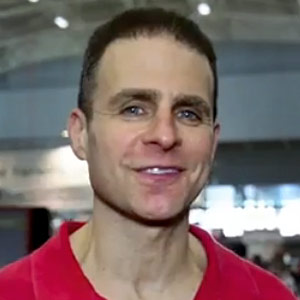 David Epstein Meteorologist
David Epstein is WBUR's meteorologist.