Red Sox Will Visit The White House April 1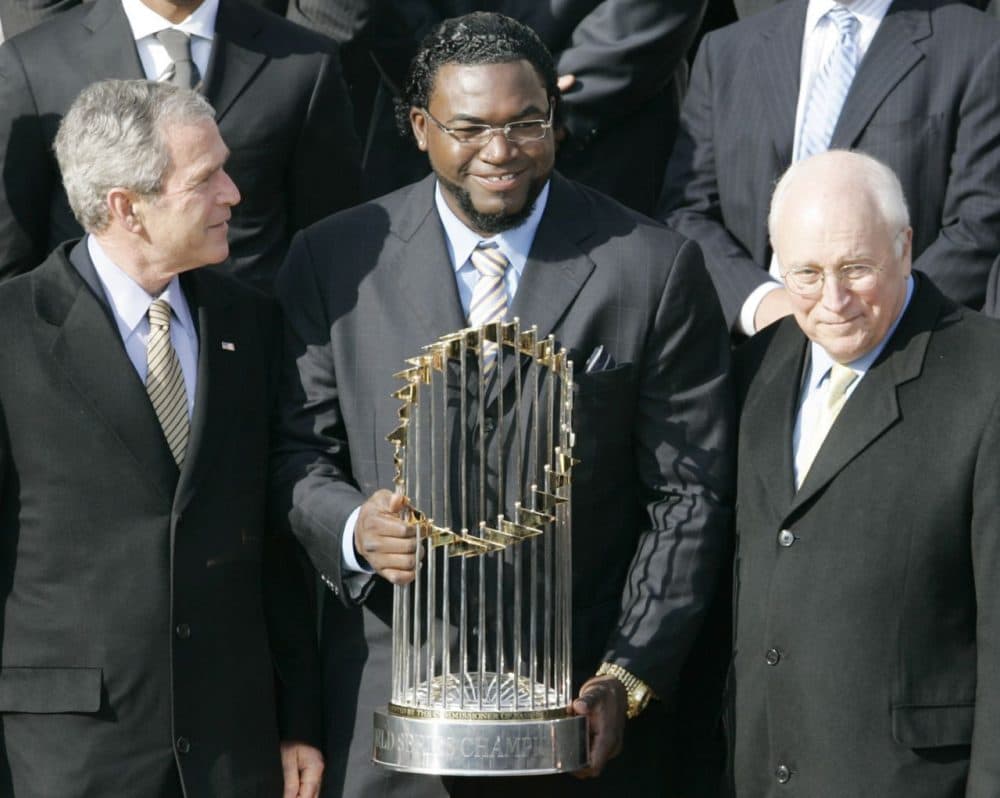 This article is more than 7 years old.
The Boston Red Sox are headed to the White House. The 2013 World Series champions will be honored by President Obama on April 1 — one day after the team's season opener in Baltimore.
"This visit will continue the tradition begun by President Obama of honoring sports teams for their efforts to give back to their communities," the White House said in a statement.
For World Series MVP David Ortiz, it will be a familiar scene. As a member of the Red Sox championship teams in 2004 and 2007, Ortiz was twice honored at the White House by George W. Bush.
It will be Red Sox manager John Farrell's second chance to speak with Obama. After the Sox' 4-2 Series victory over the St. Louis Cardinals last October, the president called Farrell to offer his congratulations.
In the past, Obama, a Chicago White Sox fan, has given Red Sox fans a hard time. At a 2012 fundraiser in Boston, he thanked the city for trading three-time All-Star Kevin Youkilis to Chicago.
But Red Sox fans have gotten the last laugh. The White Sox haven't made the playoffs since 2008.
After spending their off day at the White House, the Red Sox will return to the field for two more games against the Orioles on April 2 and 3. The team plays its first game at Fenway Park on April 4 against the Milwaukee Brewers.