Hubway Set To Reopen With 10 New Stations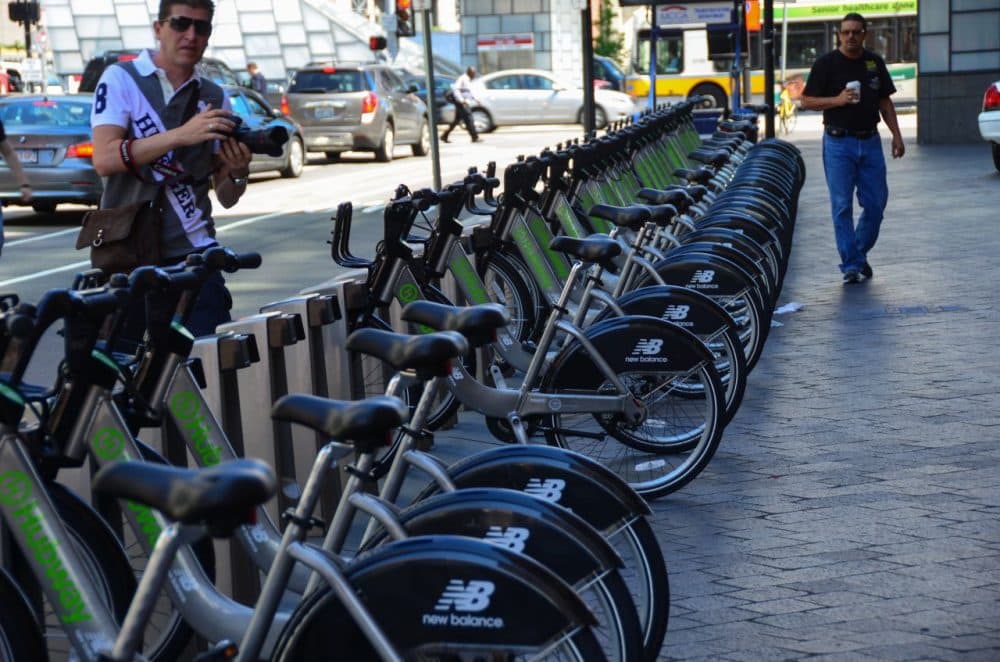 This article is more than 6 years old.
The Boston-area bike-sharing program Hubway reopens Wednesday.
Most of the 140 stations operated by Hubway — a program that allows riders to pick up and drop off rented bikes at stations in Boston, Brookline, Cambridge and Somerville — were closed for the winter. About 100 stations, including 10 new ones, will open Wednesday.
The remaining stations will reopen throughout April. Stations along the Boston Marathon route will not reopen until after the April 21 race.
Four of the new stations will be located in Boston; the other six will be in Cambridge.
In a pilot program to test the feasibility of yearlong service, stations in Cambridge were open throughout the winter. According to Hubway, approximately 2,000 trips were made per week throughout the winter.
"The fact that we were able to pilot running year-round operations turned out to be one of the most popular things that we've done," Cambridge Transportation Program Manager Cara Seiderman told WBUR. "Everything really went smoothly."
Hubway came to Boston in 2011. Last summer, it expanded to Brookline, Somerville and Cambridge.
In an effort to address health disparities, Boston last week announced the creation of the "Prescribe-a-Bike" program, which allows Boston Medical Center physicians to refer low-income patients for a $5 Hubway membership. A typical annual membership costs $85.