Why To Exercise Today: A Longer Life, Even If You've Got Health Issues
This article is more than 9 years old.
Exercise is my religion: in my family we use it for mental health, good sleep, clearer minds, calmer moods and bursts of joy. It inevitably gives us a boost, even when we're not feeling so hot.
And, according to a new study, exercise offers the ultimate health benefit, even to people who aren't particularly healthy and suffer from elevated blood pressure and cholesterol levels or oversized waist lines. What's the benefit? A longer life.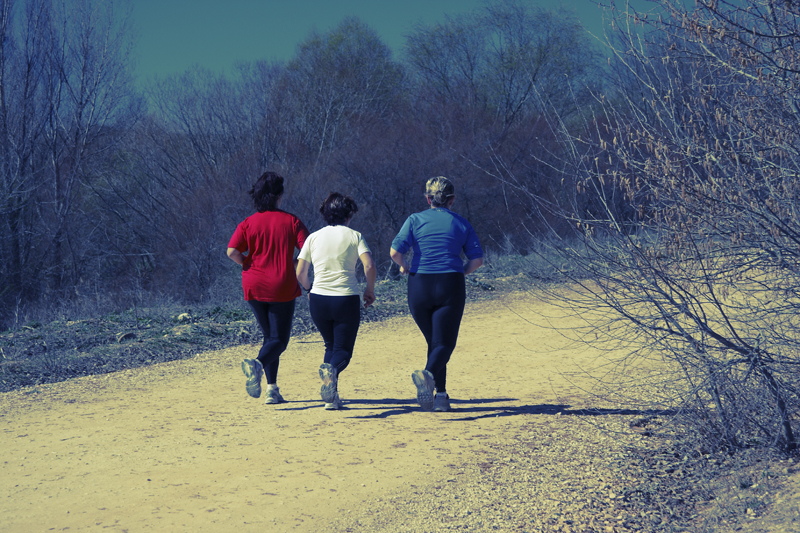 From the study, published in PLoS One:
The promotion of increased physical activity is clearly a powerful vehicle for prevention of cardiovascular disease and premature mortality. Every adult without major disease should benefit from increased physical activity, with the greatest health benefits associated with high levels of exertion. Our study confirms the independent role of recreational physical activity in predicting and reducing cardiovascular deaths, even after the common association with conventional risk factors and obesity has been accounted for. These findings support public health endeavor to promote exercise over and above the treatment of conventional risk factors.
From Gretchen Reynolds' Times report:
More surprising, when the researchers controlled for each volunteer's Framingham risk score and waist size, they found that exercising still significantly reduced people's risk of dying from heart disease. The benefits were fainter, amounting to about half as much risk reduction as before adjustment for these health factors. But they accrued even among volunteers who had less-than-ideal blood pressure, cholesterol levels or waistlines. Someone with a high Framingham score who exercised had less risk of dying than someone with a similar score who did not.

The study's results do not suggest, of course, that any of us should now willfully ignore cholesterol or other standard risk factors when considering heart health, said Satvinder Dhaliwal, a professor at Curtin University, who with Timothy Welborn and Peter Howat, conducted the study. But the data does suggest that "identifying and increasing physical activity" may be "at least as important as the measurement and treatment of lipids and hypertension," he said.