Bostonians Pause In Quiet Cultural Spaces On This Anniversary
03:50
Play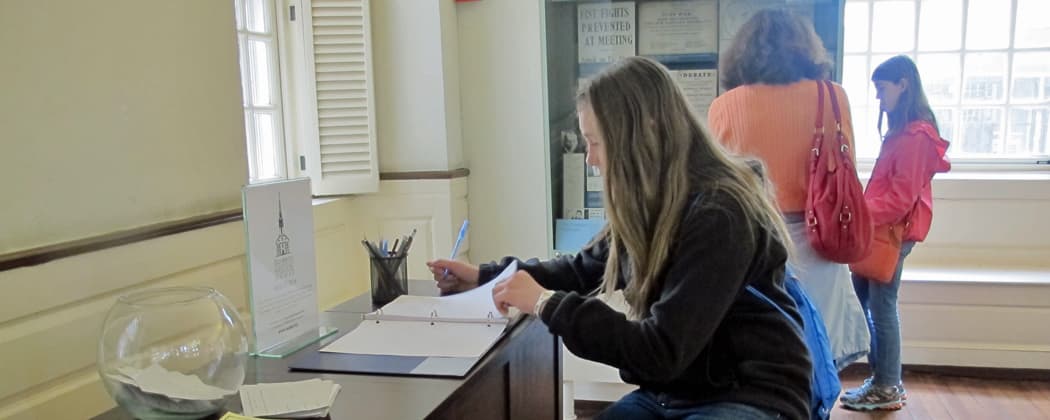 This article is more than 7 years old.
Museums and cultural institutions in the Boston area opened their doors to the public Tuesday hoping to offer solace to visitors on the marathon bombing anniversary.
The Institute of Contemporary Art's gesture was free admission. Looking out at Boston Harbor through the museum's floor-to-ceiling glass windows, director of external relations Kelly Gifford reflected on the role she believes the museum should play for the community.
"You feel the energy of the city of Boston, and a real desire for people to come out and connect with one another — in so many different ways," Gifford said. "With all of the ceremonies and the tributes going on, people really are looking for a place to commune and be with other people."
Jeanine Maglione lives on Boston's waterfront and came to the ICA with friends from her walking group. She said it's a nice break from the flood of anniversary news coverage.
"I was glued to the television this morning, watching it before we came. But I have to say since we stepped inside it really hasn't been on my mind," she admitted. "It will again, of course, as soon as we go home and we're watching again and thinking about people." Then Maglione added, "But I think it's good to feel it, and process it, and see it all."
Jill Kolva of Waltham admitted she wasn't necessarily seeking solace when she decided to visit the museum.
"No...I think it was very upsetting last year, but I really do think you have to say, 'We're not going to let people like this stop us.' Because that's the power of terrorism," she said. "It creates terror."
Susan Pinsky drove in to the ICA from Maynard to be with some friends, and said, "It was interesting coming in and seeing how much traffic there was — and how resonant this day is for so many people."
For Pinksy, art doesn't just provide solace or represent beauty. "Some art can be disturbing," she shared. "But it gets you thinking, and it involves you in every part of what's good about man — his intelligence, his creativity, his desire to engage. And on a day when there's been destruction, you know, certainly to see the other side of mankind is comforting."
More than a dozen Boston-area cultural institutions have been collaborating on a project to create a series of events and spaces for reflection on and around the anniversary. It's called #BostonBetter, and the Old South Meeting House has been doing its part by offering free admission Tuesday, too.
"We're seeing people being a lot quieter than usual," executive director Emily Curran reported. Then, as we walked along its creaky wooden floors past seemingly ancient pews, she reminded me that the Meeting House was built in 1729.
"It's imbued with history, and it's synonymous with the site where the Boston Tea Party began, and where protest meetings that lead to the American Revolution took place," she said, then called the iconic structure a longtime place of community, prayer or celebration. "So the walls of this building have really special meaning," Curran said.
Susan Penn from Baltimore connected to the Old South Meeting House's significance — as well as to the spirit of Boston. Being inside the historic building evoked memories of her mother, who marched with Dr. Martin Luther King and was jailed and beaten for supporting civil rights.
Penn attended Emerson College in the '70s, a tumultuous time for race relations in the city. Standing just feet away from a statue of Phillis Wheatley, Penn said expressing solidarity with Boston — in any way she can — feels right.
"It is kind of hard but it's nice to see in a year's time how much has happened on the flip side, on the positive side. I'm so proud of Boston."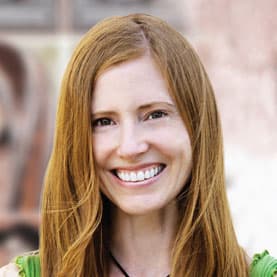 Andrea Shea Senior Arts Reporter
Andrea Shea is WBUR's arts reporter.