Maine Painter In New Documentary Dies After Struggle With ALS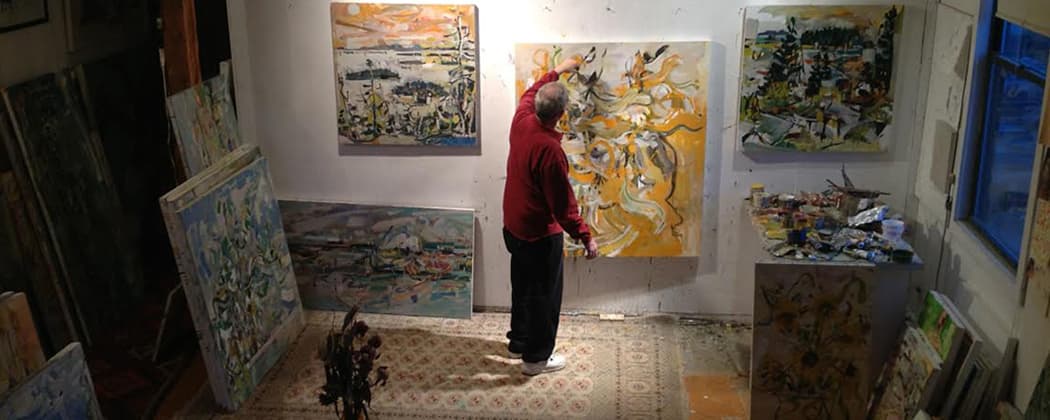 This article is more than 7 years old.
Maine-based painter Jon Imber died Thursday after struggling with amyotrophic lateral sclerosis (ALS), also known as Lou Gehrig's Disease.
This disease progressively degenerates motor neurons, affecting nerve cells in the brain and spinal cord. It's incurable, debilitating and ultimately leads to death.
The 63-year-old passed away only about a week before the documentary about his life, titled "Jon Imber's Left Hand," is scheduled to screen at the Independent Film Festival Boston (IFFB).
"We are saddened to hear that Jon Imber has passed away," festival program director Nancy Campbell said on Thursday. "Our thoughts are with his family and friends at this very difficult time."
Campbell also remarked on Imber's remarkable spirit, and said the festival staff feels fortunate to be able to share his story with a larger audience via filmmaker Richard Kane's film.
"It is rare that the response to such adversity is so creative," she said. "We feel privileged to have had an intimate perspective of that process."
Imber was born in Oceanside, N.Y., on October 1, 1950. He was a protege of the abstract expressionist painter Philip Guston as a student at Boston University in the 1970s. Imber went on the teach figure drawing at Harvard University for 27 years.
The painter is seen as a New England master by many, and may be best known for his abstract expressionist landscapes. After being diagnosed with ALS in 2012, he was forced to adapt his method and style. But he did so with apparent grace.
Imber spent the last years of his life creating unique portraits of friends and family. Unable to lift his arms, Imber would instead hold his brush low, below his waist, and then he'd swipe the paint-covered bristles across the canvas. The result is compelling.
The artist reflected on his career, and on the process of dying, in Richard Kane's documentary, which premiered at the Maine Jewish Film Festival.
Kane remembers meeting Imber about five years ago. He said he was surprised by how much he and the artist had in common.
"I learned then that Jon was born in the same town I grew up in, Oceanside, New York; he was raised in the town next door, his grandparents and mine were all Russian Jews; his mother and mine played the piano; his older sister and mine were dancers; his parents and mine spent winters in Florida; his father and mine taught us to play golf," Kane recalled in an email. "We were of the very same culture at the very same time. Jon was seven weeks older than I. We became close very quickly. I felt he was a brother shortly after we started spending time together."
After Imber was diagnosed with ALS, Kane said he just knew he and his crew need to move fast to make the film.
"Our first shoot was December 12, 2012, and we were able to document the first major painting Jon did with his left hand," Kane recalled. "And it was extraordinary."
Before the ALS set in, Imber painted with his right hand. That critical switch explains the film's title.
As a person and an artist, Kane said Imber was always after what was authentic.
"He was also very funny, and used his humor to put the people around him at ease," Kane said. "I feel so grateful to have gotten to know Jon and Jill [Imber's wife] and to get so close to him so quickly."
Since 2010 Imber's work was represented by the Alpha Gallery on Newbury Street in Boston, where Joanna Fink is director. But she said his presence in the regional art scene stretches back to the 1980s, and that's when she met him.
"As a person, Jon was inquisitive, articulate, open and generous with his thoughts and his time," Fink recalled in an email. "He had a youthful energy. He would often walk into a room looking as if he had an idea inside of him that was about to burst out."
But when remembering his work, the gallerist said Imber's expressions in paint were gentle.
"As an artist, Jon was thoroughly dedicated to his practice. He lived and breathed art, which was reinforced by the fact that his wife is an artist, as well. It was a profession as well as a lifestyle," Fink mused.
She explained that she's seen clips of the new documentary, and said she plans to attend the film IFFB screening on April 26th.
"I do know that Jon was very pleased with the film," she added. "He was able to travel to Portland, Maine for the premiere, which meant a lot to him." Fink also thinks that was the last trip Imber made, and said it exhausted him, "but he was upbeat about the film and its critical response."
A memorial service is planned for Jon Imber on May 18 at 4 p.m. at Danforth Art Museum in Framingham.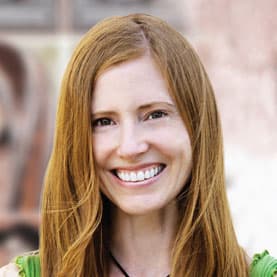 Andrea Shea Senior Arts Reporter
Andrea Shea is WBUR's arts reporter.