Report: Disabled Mass. Residents Face Major Health Disparities
This article is more than 7 years old.
A new report highlights the many ways in which Massachusetts residents with disabilities "fare worse" than those without disabilities when it comes to their own physical and mental health as well as access to quality medical care from doctors sensitive to their needs.
This phenomenon isn't new. Previous research found that many barriers still exist that prevent disabled patients from accessing specialty medical care. And for those with developmental and intellectual disabilities, sometimes finding a doctor willing to treat even common medical conditions can be difficult.
The latest report, by researchers at UMass Medical School's Disability, Health and Employment Unit working and the Health and Disability Program at the state Department of Public Health, also suggests that the state could do more to ensure that disabled patients have access to health care providers who both understand and can help with the specific medical challenges of this population.
I asked the researchers, led by Monika Mitra, PhD, assistant professor in UMass Medical School's Department of Family Medicine and Community Health, to lay out the key messages of the report. Here are some of their findings:
• 24% of those with disabilities are current smokers compared to 16% of adults without disabilities.
• Both men (7%) and women (24%) with disabilities were more likely to report lifetime sexual violence compared to men (4%) and women (19%) without disabilities.
• Adults with disabilities (64%) were twice as likely to report being overweight as those without disabilities (34%).
In addition, people with disabilities surveyed in the study reported the following health-related concerns:
• Affordable housing (77% of respondents reported this was a problem);​
• Adequate dental care (64%);
• Adequate mental health services (62%);
• Finding a doctor who is sensitive to disability issues (55%);
• Transportation to doctor's appointments (54%);
• Communication supports, such as large print, Braille, Computer Assisted Realtime Translation (CART) readers, etc. (52%);
• Managing chronic conditions, such as diabetes (50%);
• Paying for prescription medications (48%);
• Finding a doctor who accepts public health insurance (48%); and
• Accessible gyms (45%).
The report, Health Needs Assessment of People with Disabilities in Massachusetts, 2013, includes data from existing health surveys, an online survey and interviews with members of the disability community. Here, according to researchers, are some selected quotes from respondents:
"Sensitivity needs to improve in the medical community to the needs/fears of individuals with developmental disabilities, particularly as the population ages within the community i.e. those NOT living in institutions, group homes, assisted living facilities, or in adult foster care. Better education of health care providers regarding people with disabilities. We are not just our disability, and our disability may not be always be manifested as described in any textbook…"

"Many medical professionals (health/dentists) have been refusing to accommodate Deaf/Hard of Hearing clients' needs. Many of them requested sign language interpreters and were denied. "

"….. Also, [there is] no understanding [of] dual serious illnesses - I have incurable cancer and depression - this changes the services I need - adds to them - but no one acknowledges or serves the needs of people with a disability who also has a serious illness - heart disease, stroke, chronic pain, etc… "
And, as one study participant noted: "..people with disabilities are all too often still stigmatized and that stigma leads to being seen as a less important part of the landscape and so we become an afterthought."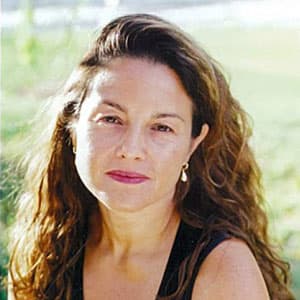 Rachel Zimmerman Health Reporter
Rachel Zimmerman previously reported on health and the intersection of health and business for Bostonomix.