Kerry To Give BC Commencement Speech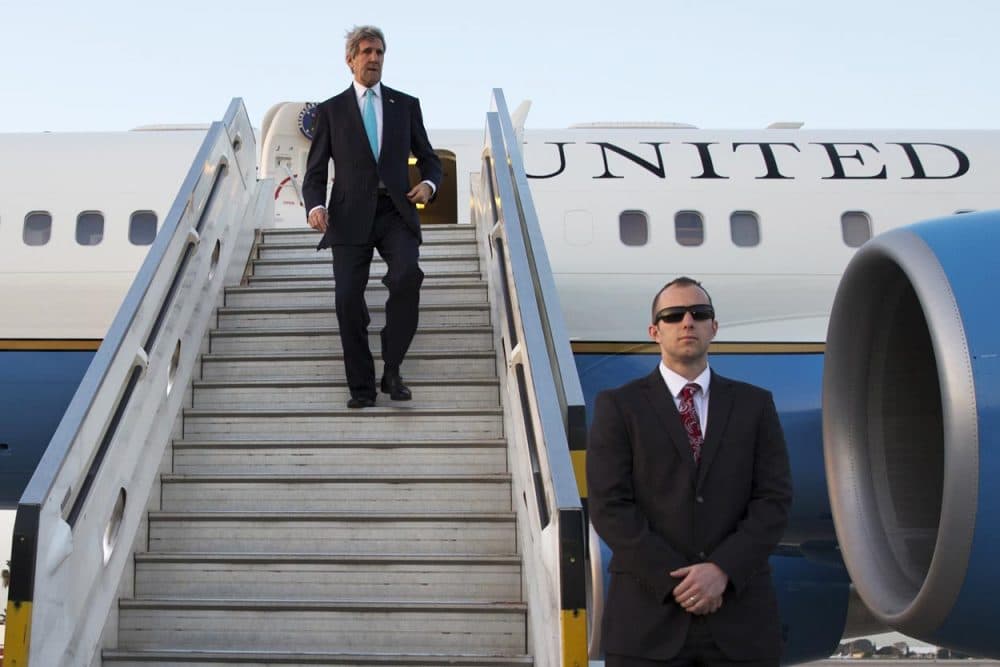 This article is more than 5 years old.
Boston College says U.S. Secretary of State John Kerry will deliver the keynote speech at the school's commencement exercises next month.
The former U.S. senator and 2004 Democratic presidential nominee will also receive an honorary doctorate at the May 19 graduation ceremony.
Kerry earned his law degree from Boston College in 1976.
He represented Massachusetts for 28 years in the Senate and served as chairman of the Foreign Relations Committee. President Barack Obama nominated him to be secretary of state in December 2012.
Kerry has since led U.S. diplomatic efforts in many of the world's hotspots, including recent attempts to negotiate a deal to ease tensions in Ukraine.
Former Boston Celtics great Bob Cousy will be among several others receiving honorary degrees at Boston College's commencement.