Ashland Rep.: Higher Ed Program For Students With Intellectual Disabilities Should Expand
04:42
Play
This article is more than 5 years old.
How best to provide post-secondary education to Massachusetts students with intellectual disabilities is the focus of a new report from a state task force.
The 27-page report from the Task Force on Higher Education for Students with Intellectual Disabilities and Autism Spectrum Disorder is being released Monday. The task force is headed by Ashland state Rep. Tom Sannicandro who joined WBUR's Morning Edition.
---
Deborah Becker: So can you tell us, first off — your task force looked at how students with intellectual disabilities are faring right now in post-secondary education — what are some of the key things you found?
Tom Sannicandro: Well one of the big things that we saw, probably the biggest thing we saw, is how it transformed their lives. I think it is a challenge for a lot of people to think of people with intellectual disabilities in higher education, but we've doing this in Massachusetts now for about eight years. What we've been doing now is including them in the regular classes with non-disabled students.
Is this at particular schools or schools all across the Commonwealth?
Well it's at all our public schools, public colleges and universities, and it's through the whole system. It's through the community college, the state university and at the UMass system.
When you say intellectual disabilities and autism spectrum disorder, what specifically – are we talking about all kids with learning disabilities?
No, we're talking about the most significantly impacted students. We're talking about students with IQ 70 or below who would have multiple challenges of handling life skills — planning meals, being able to live independently. So this is the huge paradigm shift when we look at how do we take these students that we're talking about and then educate them in higher education which is typically looked at as for the most gifted students. What we're saying is that higher education is the gateway to opportunity, and that we need to give these students that opportunity.
So then what do you do to support these students in a regular classroom? What do you do on the side?
Typically they have someone called an educational coach who goes with them and may sit in the back of the classroom and take notes and also work with them outside of the classroom to sort of pre-teach and post-teach what they've covered in the classroom.
In terms of how widespread this is, how is access for these students?
Right now it's being run as a pilot program. The task force found that the results of this program were so good that we really need to expand this across the Commonwealth and really put our focus on educating the students with this model because the outcomes were so tremendous.
In the pilot program how many students are we talking about, and if you were to expanded how many students would we be talking about?
The task force, I think we actually educated a few hundred students. The population that this affects is probably at any one point probably 3,000 students. There is the potential to really make a difference in a lot of students' lives.
What do you say to folks that say, you know, that for all students, maybe our push toward college and higher education is short sighted because maybe not all students should be in a college classroom. Maybe some should be in other types of post-secondary training.
Well I think the reality is that we know as our society and our culture gets more advanced that people need more education. And think what we are looking at for these students and students with intellectual disabilities is saying that we want to give these students the same opportunity as everybody else and when we don't do that we're really short-changing these students.
How much would it cost do you think to provide these types of supports in post-secondary education for the students who need them in Massachusetts?
What we're looking for in this year's budget is just 1.5 million to start to scale this program. And I think that we can scale it right away so that's what we're looking at in this year's budget. Probably what we're looking at...for an expansion is probably in the nature of $5 to $7 million to run this program across the state.
This segment aired on April 28, 2014.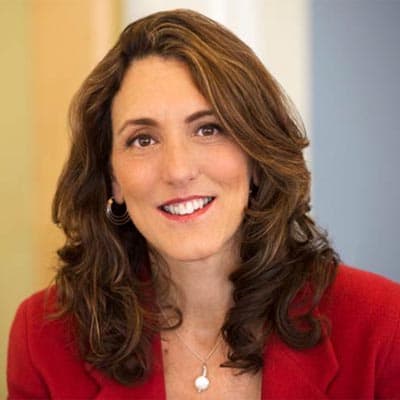 Deborah Becker Host/Reporter
Deborah Becker is a senior correspondent and host at WBUR. Her reporting focuses on mental health, criminal justice and education.