Bruins, Canadiens Set To Open New Chapter In NHL's Greatest Rivalry
04:27
Play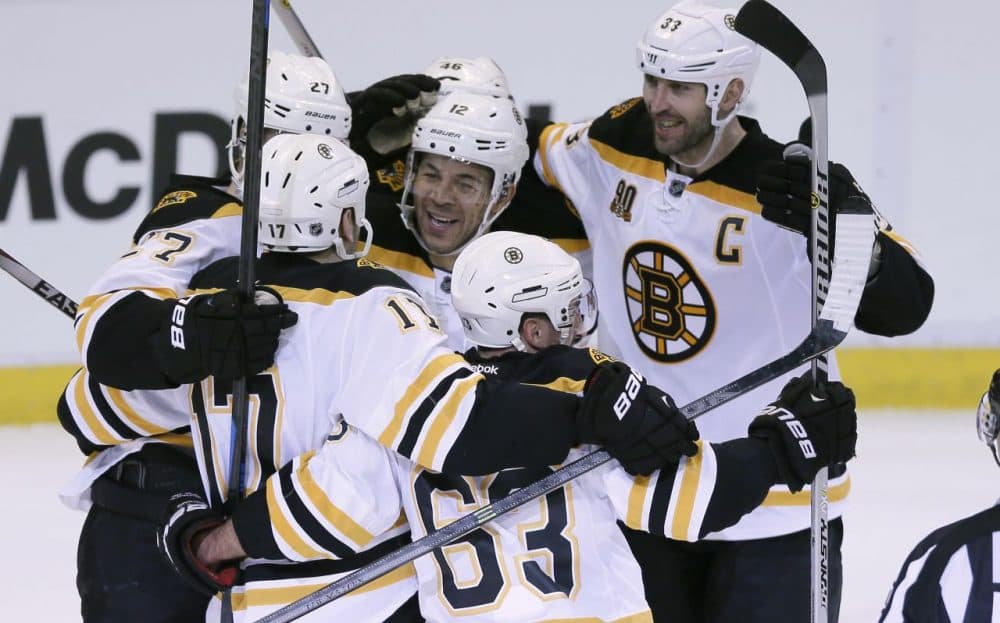 This article is more than 7 years old.
If the postseason history between the Boston Bruins and the Montreal Canadiens was a book, it'd be as long as "War and Peace." The Eastern Conference semifinal series that begins Thursday night at TD Garden is the 34th playoff series between the two teams.
String together all of the playoff games against each other — just the playoff games, an NHL record 170 so far — and they're equal to more than two complete NHL seasons. Toronto and Detroit are next on the list and they're still more than 50 games behind.
Bruins coach Claude Julien has seen the rivalry from both sides. He was the head coach in Montreal from 2003 to 2006.
"I hated Boston when I was in Montreal. Now I hate Montreal 'cause I'm in Boston," he said after practice Tuesday.
"I hated Boston when I was in Montreal. Now I hate Montreal 'cause I'm in Boston."

Boston Bruins coach Claude Julien, a former Montreal coach
The Bruins and Canadiens played their first playoff series in 1929. Boston won that matchup, but from 1946 to 1987, Montreal dominated Boston in the postseason --- winning 18 consecutive series. Things have been more even since then. And in 2011 — in their last postseason meeting — the Bruins prevailed in an epic, seven-game opening-round series on their way to winning the Stanley Cup.
Julien says the intensity of the rivalry makes his job easier and harder.
"As a coach, you don't have do much of a pep talk when it comes to playing each other," Julien said. "It's more about controlled emotions, making sure that the rivalry is what it is, but that your game still remains a game that is under control."
Bruins forward Patrice Bergeron says having an archrival is a bonus for everyone.
"I think it's great for the fans, great for us as players," Bergeron said. "Gets you going, gets you emotionally even more attached to games and you want to win that much more."
Bergeron has spent the last decade in a Bruins uniform. On the other end of the spectrum is one of his newest teammates: Justin Florek. It's been a wild couple of weeks for the rookie. After Boston's five-game series against Detroit, Florek has skated in more playoff games than he has regular season games. The 23-year-old grew up in Michigan, rooting for the Red Wings, then scored his first career playoff goal against them.
"My whole family back home is Wings fans, all my friends, everything. So it was really cool because all the games were on local TV and everything there," Florek said. "So, it was great to play against the Wings and I had quite a few family members down at the game[s]."
[sidebar title="Bruins vs. Canadiens Series Schedule:" width="335" align="right"]
Game 1: May 1 at 7:30 p.m. in Boston
Game 2: May 3 at 12:30 p.m. in Boston
Game 3: May 6 at 7 p.m. in Montreal
Game 4: May 8 at 7 p.m. in Montreal
If necessary:
Game 5: May 10 at TBA in Boston
Game 6: May 12 at 7 p.m. in Montreal
Game 7: May 14 at TBA in Boston
[/sidebar]
But Florek's well aware of the significance of Boston v. Montreal.
"Oh, it's huge," he said. "From a fan perspective, you grow up watching these kind of series and you see how intense they are on TV. Just the rivalry between the two teams and now I get to play in a series like this. It's just going to be unbelievable."
The past few years have only amplified the feud. In 2011, Bruins captain Zdeno Chara checked Montreal's Max Pacioretty, who smashed into a stanchion near the benches and suffered a concussion and fractured vertebra. The league chose not to suspend Chara, which angered Montreal fans.
This season, on something of a freak play, Pacioretty hit Boston's Johnny Boychuk into the boards. Boychuk was taken to a hospital. In the end, the defenseman wasn't seriously injured, but it's another moment that can be viewed differently north and south of the Canadian border. As for Boychuk, he says the stakes are too high to risk the penalties that can come from frustration.
"It's playoffs and you keep your anger and your personal vendettas at the door and take it for the team," he said.
The Bruins have had a few days to practice and rest since eliminating Detroit in Game 5 on Saturday. The Canadiens are coming off a four-game sweep of Tampa Bay. Montreal dispensed with the Lightning so quickly that they've been off for over a week. Julien says both teams are playing at a high level.
"Montreal had a great series against Tampa," he said. "Anybody who watched that series recognized that. We're a group right now that feels good about our game, but we're that same group that understands that we have a tough series ahead of us."
The Canadiens won three of their four regular season games against Boston this year, but as both teams will tell you, the playoffs are another story. And the 34th postseason series between Boston and Montreal will be another chapter in hockey's greatest book.
Doug Tribou covers sports for Only A Game. Follow him on Twitter @DougTribou.
This segment aired on May 1, 2014.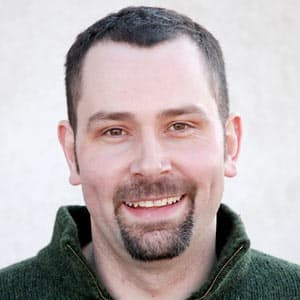 Doug Tribou Reporter/Producer
Doug Tribou was formerly a reporter and producer at WBUR and for WBUR's Only A Game.