George H.W. Bush Honored With Kennedy Award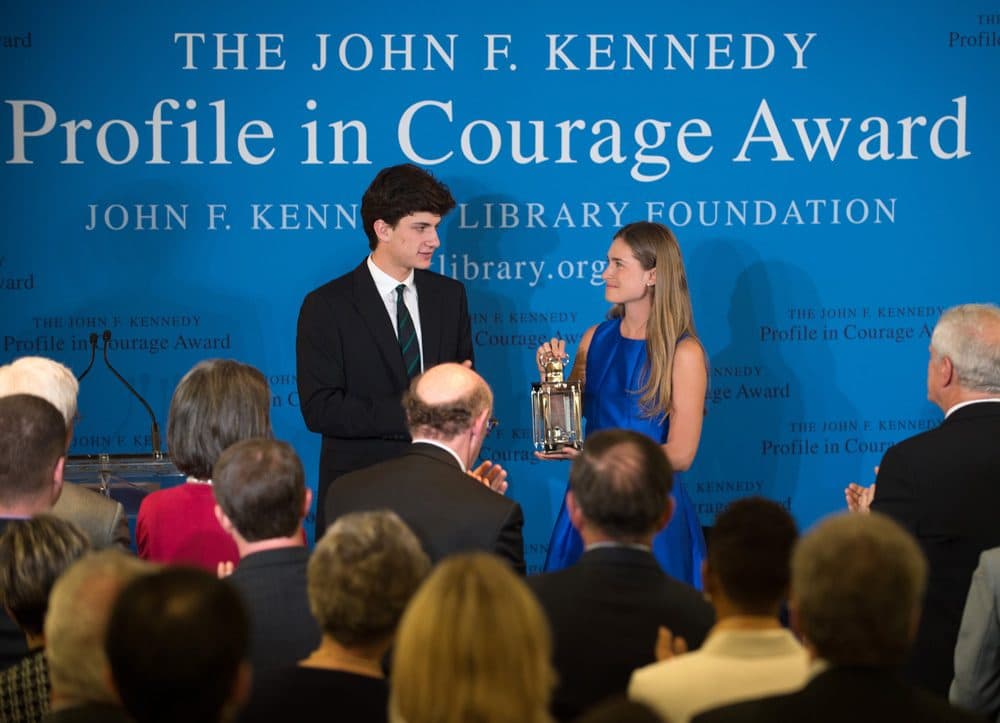 This article is more than 7 years old.
An award invoking the memory of President John F. Kennedy has cited the political courage of former President George H.W. Bush for agreeing to raise taxes to confront a spiraling deficit.
The John F. Kennedy Presidential Library and Museum in Boston honored Bush on Sunday with a 2014 John F. Kennedy Profile in Courage Award.
The award crossed generations and political parties. It was given by Jack Schlossberg, son of the late Democratic president's daughter, Caroline Kennedy, to Lauren Bush Lauren, granddaughter of the former Republican president.
Conservatives denounced Bush for raising taxes, breaking a key promise in his successful 1988 campaign for the White House.
Schlossberg said the award celebrates courage.
"At age 89 and seven-eighths, your kind words really do mean a lot to me," Bush said in a statement read by his granddaughter. "And to receive this award with such an illustrious history, and bearing such an illustrious name, means more than mere tongue can tell."
The award, named for Kennedy's 1957 book, "Profiles in Courage," tells the stories of eight U.S. senators who took unpopular stands.
With additional reporting by the WBUR Newsroom
This article was originally published on May 04, 2014.