Tree-Killing Beetle Successfully Eradicated From Boston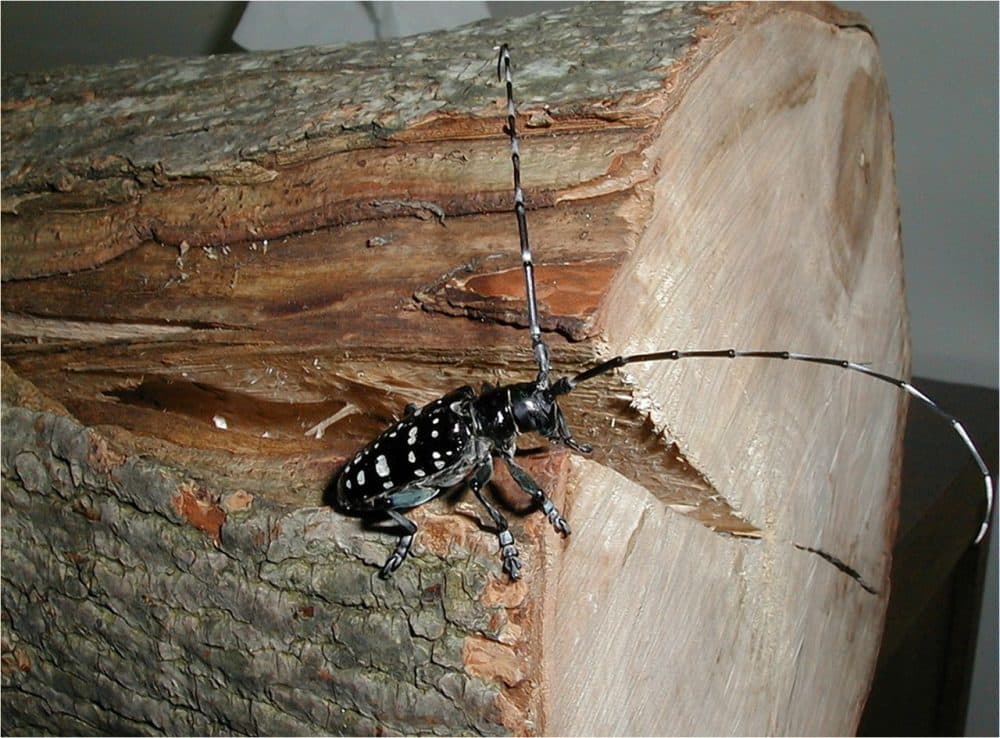 This article is more than 7 years old.
The Asian longhorned beetle, an invasive species, is now gone from Boston.
Officials say the focus now turns to central Massachusetts, where the infestation is still bad.
Four years after the tree-killing beetle was discovered in Boston, officials have lifted the quarantine of wood materials in the city. This is the shortest successful eradication of the Asian longhorned beetle.
Richard Sullivan, the state's secretary of energy and environmental affairs, credits the eradication to early detection by gardeners.
"At the end of the day it is the citizens that care about their neighborhoods that are going to be our first line of defense on this and other infestations when they come — and unfortunately they will," Sullivan said.
Officials are now working in Worcester County, where the black and white beetle threatens more than a million trees.