Anti-Shackling Bill, With More Medical Care For Pregnant Inmates, Poised To Become Law
This article is more than 7 years old.
A bill that would ban the use of restraints on pregnant inmates in labor (except in "extraordinary circumstances") and also require more pre- and post-natal medical care for incarcerated women is about to become law in Massachusetts.
Here's the specific language from the bill:
An inmate who is in labor, as determined by a licensed health care professional, delivering her baby or who is being transported or housed in an outside medical facility for the purpose of treating labor symptoms, shall not be placed in restraints.

An inmate in post-delivery recuperation, as determined by the attending physician, shall not be placed in restraints, except under extraordinary circumstances.

For the purposes of this section, "extraordinary circumstances" shall mean a situation in which a correction officer makes an individualized determination, approved by a superintendent, that the inmate presents an immediate, serious threat of hurting herself or others or in which the inmate presents an immediate and credible risk of escape that cannot be reasonably contained through other methods. In the event the correction officer determines that extraordinary circumstances exist, the officer shall document, in writing, the reasons for the determination and the specific type of restraints used.
Here's more on the anti-shackling legislation from the NARAL Pro-Choice Massachusetts news release:
After over a decade of advocacy, members of the Massachusetts Anti-Shackling Coalition are celebrating unanimous votes in both the Massachusetts House of Representatives and State Senate that will send the Anti-Shackling Bill to the Governor's desk for his signature.

"I was handcuffed by both my wrist and my ankle to the hospital stretcher for over eighteen hours while I was in labor," said Michelle Collette, who was incarcerated at MCI-Framingham. "Today, the legislature moved us one step closer to making sure that no woman in Massachusetts will ever again experience what I went through when giving birth to my son."

Representative Kay Khan (D-Newton) has filed some version of the Anti-Shackling Bill since 2001. In 2013, Senator Karen Spilka (D-Framingham) filed a companion bill in the Senate. Earlier this year, Governor Deval Patrick filed 90-day emergency regulations to immediately prohibit the practice of shackling pregnant women as a stopgap measure until the legislature passed the Anti-Shackling Bill. Last month, both the State Senate and State House unanimously passed versions of the bill. Differences between the two versions have now been reconciled and the final language has been enacted in both chambers....Since the emergency regulations were filed in February, advocates have heard reports of two incarcerated women who have gone into labor. Both were shackled during transport, and one was not unshackled when requested by medical personnel. Further, one was shackled in the hospital during labor and during postpartum recuperation without an individualized determination that "extraordinary circumstances" justified it.

Marianne Bullock, founder of the Prison Birth Project, works with pregnant and postpartum women in a jail in Western Massachusetts. "Even still, my clients are brought to the hospital in handcuffs, in the back of a police car, with hard metal seats and no seat belt – often in active labor. They undergo vaginal exams in labor with a leg or wrist shackled to the bed only to be unrestrained when they are cleared by medical staff to go to the delivery room. This law will give officers clear-cut rules to ensure that this doesn't happen."

Lauren Petit, staff attorney at Prisoners' Legal Services, added, "This law is critical because it brings uniformity to the system. Women have different experiences, depending on whether they're being held at MCI Framingham, Bristol County Jail, or the Western Massachusetts Regional Women's Correctional Center." She added, "I spoke with an 18 year old woman who received no birthing classes at all. She had no knowledge of what she was going to experience in childbirth or what she needed to do. She reported being transported in DOC transportation vans, handcuffed and shackled and without seatbelts."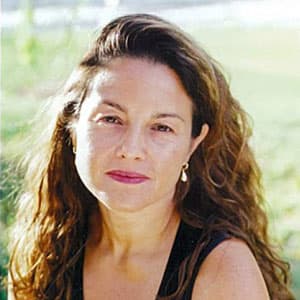 Rachel Zimmerman Health Reporter
Rachel Zimmerman previously reported on health and the intersection of health and business for Bostonomix.