A Victory For Women And Medical Research
This article is more than 7 years old.
The New York Times reports that a pair of influential scientists are calling for an end to gender bias in medical research, starting with a warning that researchers must "begin testing their theories in female lab animals and in female tissues and cells."
From the article:
Name a new drug or treatment, and odds are researchers know far more about its effect on men than on women. From sleeping pills to statins, women have been blindsided by side effects and dosage miscalculations that were not discovered until after the product hit the market.

Now the National Institutes of Health says that this routine gender bias in basic research must end.

In a commentary published on Wednesday in the journal Nature, Dr. Francis Collins, director of the N.I.H., and Dr. Janine A. Clayton, director of the institutes' Office of Research on Women's Health, warned scientists that they must begin testing their theories in female lab animals and in female tissues and cells.

The N.I.H. has already taken researchers to task for their failure to include adequate numbers of women in clinical trials. The new announcement is an acknowledgment that this gender disparity begins much earlier in the research process.

"Most scientists want to do the most powerful experiment to get the most durable, powerful answers," Dr. Collins said in an interview. "For most, this has not been on the radar screen as an important issue. What we're trying to do here is raise consciousness."

Women now make up more than half the participants in clinical research funded by the institutes, but it has taken years to get to this point, and women still are often underrepresented in clinical trials carried out by drug companies and medical device manufacturers.
Score a point for Dr. Paula Johnson, executive director of the Connors Center for Women's Health and Gender Biology
and a professor of medicine at Harvard Medical School and Brigham and Women's Hospital. Johnson, earlier this year, led a coalition of doctors, policymakers and others calling for an overhaul of clinical trials and medical research to address the gender gap.
I asked Johnson for her take on the new NIH stance, and she offered this update:
Specifically, NIH is developing these policies (among others) that call for:
•​Requiring applicants to report their plans for the balance of male and female cells and animals in preclinical studies in all future applications, unless sex-specific inclusion is unwarranted, based on rigorously defined exceptions. The "Sex-specific Research" report recommends having all biomedical research, where applicable, include adequate numbers of female research animals and report the sex of the animals in the study. Currently, labs rely predominantly on male animals at the risk of skewing results to the male physiology.
•​Requiring funding agencies to ensure that the design of clinical studies includes a consideration of the sex of the subject, adequate participation of women, and the reporting of sex-stratified findings. The "Sex-specific Research" report recommends having NIH base funding and regulatory approval on research plans that either include adequate numbers of female subjects or provide a sound rationale for why the research focuses on only one sex.
•​NIH will continue to partner with publishers to promote publication of such research results. The "Sex-specific Research" report recommends making reporting of the sex of lab animals and human subjects a criteriafor publication in medical and scientific journals. These journals should also encourage presentation of sex-specific results.
Overall, the Federal government has reacted swiftly to national concernover inequity in biomedical science that was amplified by the growing national conversation. The report finds that more than twenty years afterlegislation that mandated the inclusion of women and minorities inresearch funded by the National Institutes of Health (NIH), many women are receiving recommendations from their doctors for prevention strategies, diagnostic tests and medical treatments based on research that has not adequately included or reported results on women. It called for a number of recommendations, including the potential for additional legislation if steps are not taken to strengthen research regulations from funding and regulatory agencies.
Congress has been swift in reacting to these inequities. Earlier this month, members of Congress, including Senators Elizabeth Warren and Kirsten Gillibrand, requested that the Government Accountability Office (GAO) study whether or not the level of participation of women in clinical trials is sufficient for researchers to provide meaningful results. In addition to the GAO request, Congressmen Henry Waxman and Frank Pallone requested a hearing to examine the progress made on the inclusion of women and minorities in health research and Congresswoman Rosa DeLauro held abriefing on the importance of examining these differences and how Congress can facilitate policy solutions that will improve the health for both women and men.
Additionally, The Food and Drug Administration (FDA) is scheduled to produce an action plan addressing these issues as required by Section 907 of the Food and Drug Administration Safety and Innovation Act (FDASIA) enacted into law in 2012. This law addresses gaps in the participation of women, minorities and the elderly in clinical trials, the analysis of gender and other subgroup differences, and the availability of subgroup-specific data to clinicians, researchers and patients.
U.S. Senator Debbie Stabenow led a group of bipartisan women senators insending a letter to the Food and Drug Administration, urging that the action plan include a strategy for including more women and minorities in clinical trials to ensure accurate information on the safety and effectiveness of new drugs and medical devices is made available. The FDA also held a public hearing on the subject. The co-authors of the reporthave testified at the hearing and will submit written testimony derived from the new report's findings.
To have seen this much progress, on the federal level alone, in such a short amount of time, really shows an awakening on the part of the general public as to the urgency of the science equity issue and its impact on health outcomes.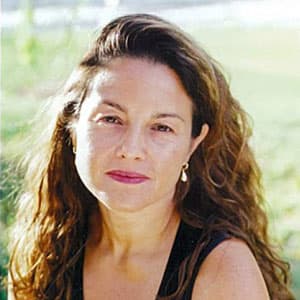 Rachel Zimmerman Health Reporter
Rachel Zimmerman previously reported on health and the intersection of health and business for Bostonomix.